The San Diego Padres keep adding more swagger to the club's image.
Earlier today, the Padres unveiled the special edition of Nike City Connect Series jersey to the team's store merchandise. The unviel video included none other than skateboarding legend and Padres fan, Tony Hawk.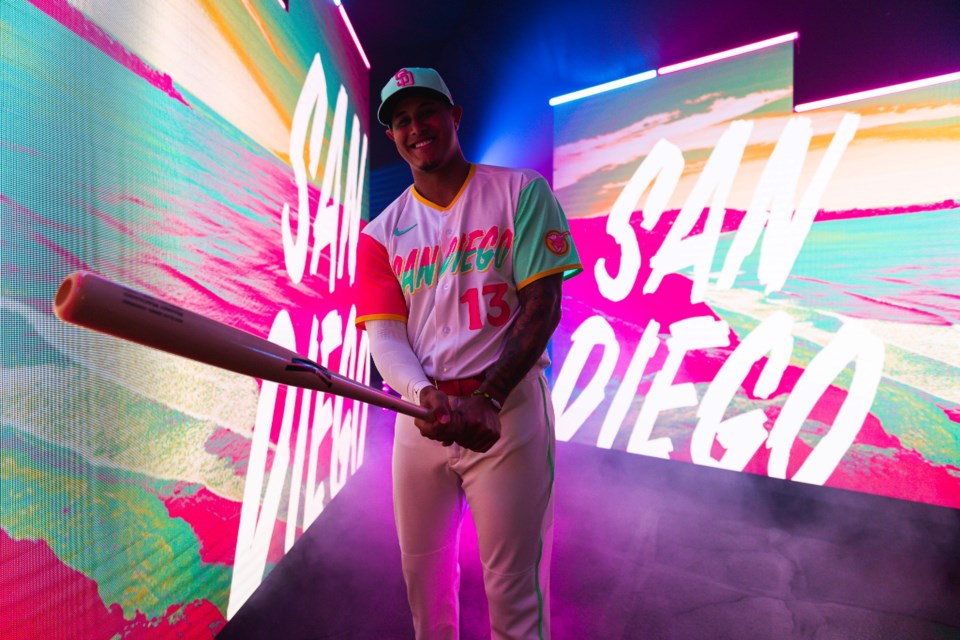 The jersey itself combines the city's tropical colors with the binational culture that supports The San Diego Padres. This aesthetically-pleasing jersey will be at display next Friday July 8 against the Giants, as it will become a tradition to wear them for every subsequent Friday games Petco Park for the rest of the season.
The colors on the uniforms feature a combination of pink and mint and yellow color waves, with the name of the city labeled across the chest area with its unique font.
The league says the choice of colors are outlined as such to display the vibrant colors that emphasizes sunset colors beyond the Pacific Ocean.
But then comes the local artwork with ties to our local communities.
According to MLB, the colors also represent "a nod to the landscapes and artwork of San Diego and the nearby Baja peninsula. A sizeable portion of the team's fanbase hails from Tijuana, Mexico, and the surrounding areas in Baja California."
The Padres are now the seventh and final baseball team to inviel a City Connect uniform for this season, joining other baseball teams such as Rockies, Astros, Royals, Angels, Brewers and Nationals. According to a release sent by the baseball club today, this is "a celebration of the unique personality, traditions and values that unite the fans of every club."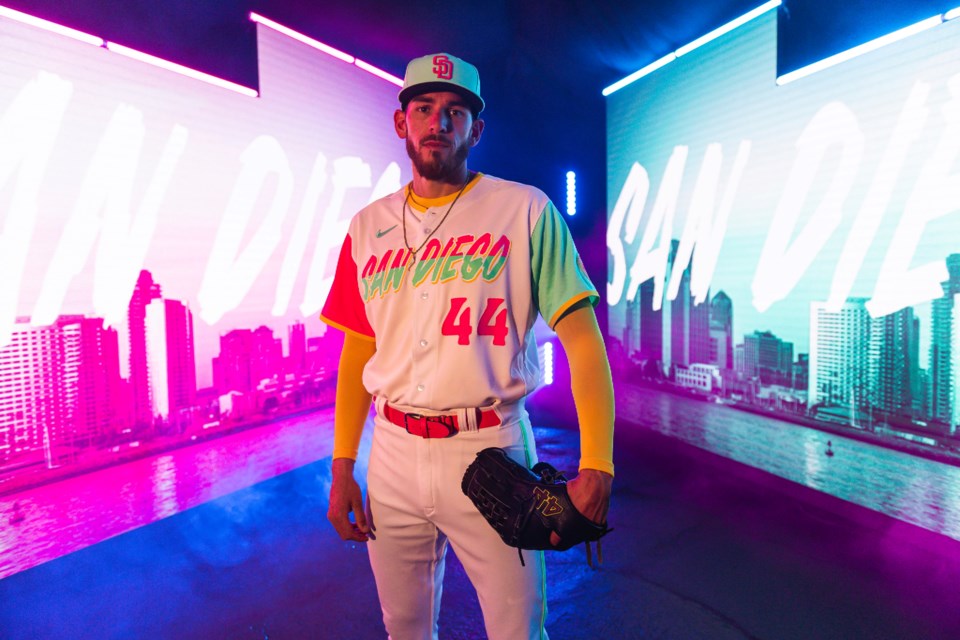 The team released a statement on their website to elaborate on this project, emphasizing the influence between Oceanside to all the way down to the southern border.
"The vintage typography reminds San Diegans of weathered beach signs, marking the special spots they cherish from Oceanside to Imperial Beach and everywhere in between. Generations of San Diegans have gathered on those beaches, tuning their radio dials to Padres games in English and Spanish, enjoying baseball in the sun and on the sand," Padres said on their website.