The Old Globe welcomes Mala, an English and Spanish masterpiece by playwright Melinda Lopez, on the importance of humanity and genuine honesty with a family.
Last week, The Old Globe opened its doors for the premiere of Mala last week, a play directed by David Dower, a comedy about a daughter whose mother begins calling her "mala"— fundamentally bad, throughout the twilight of her elderly life.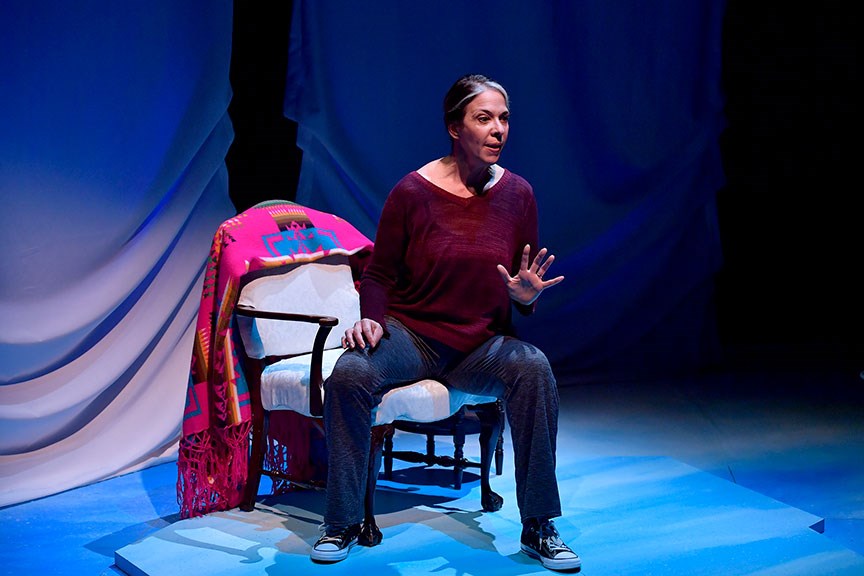 Melinda's funny and honest character in the play is a reflection of many family members that feel they are doing good, but yet, don't necessarily succeed the way we all wish we could.
The room during the premier was filled with San Diego locals who were on the verge of laughing or crying, in large part due to how relatable the play could be for those in attendance.
"The play has been done in a number of places throughout the country. I've had audience members of all different backgrounds, Chinese, and Indian, and they all tell me that this play reflects a relationship they have with a beloved relative. It's great to see that this play touches everyone's humanity." Melinda Lopez told ChulaVistaToday. "Experiences in Mala is part of everyone's life. It reaffirms your humanity and love for family and pure honesty. We are emotional as humans, so it reflects in this beautiful emotional piece that is suitable for most of any age."
Barry Edelstein, Erna Finci Viterbi Artistic Director, says that he predicts this masterpiece will allow the Globe to spark major commitment to serve Spanish-speaking audiences in the city of San Diego.
"Mala is a gorgeous and touching play about caregiving, parenthood, and the cycle of life," said Barry Edelstein. "Melinda Lopez has drawn on her own experiences to fashion a powerful solo show that's life-affirming and deep. That she will be in San Diego to perform her own work is a gift to our audiences. But we're also grateful for her translation of her play into Spanish, which will have a number of performances during Mala's run, performed by a Globe family member, Yadira Correa. This will allow the Globe to deepen its commitment to serving the Spanish-speaking audiences of San Diego, an important part of our city and our constituency. We are happy to make this lovely piece of theatre, and excited to share it with the widest part of our community."
The play will run through June 12, 2022 at Balboa Park's Sheryl and Harvey White Theatre.