Hundreds of San Diego locals partook in the March for Our Lives this past weekend, as cities across the country together speak up against the constant gun violence happening in the United States.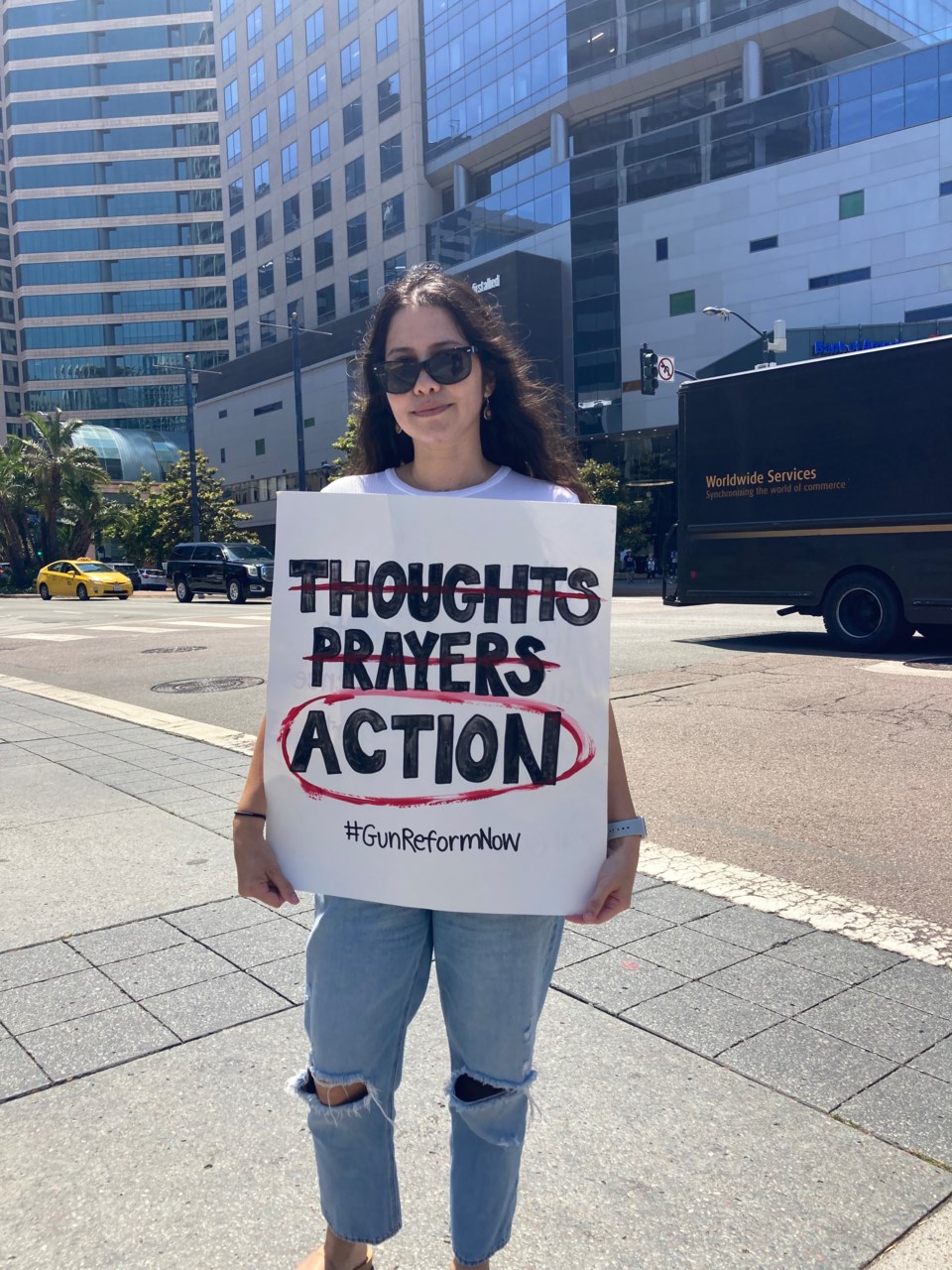 The nationwide movement took place Saturday morning, in support of the end of gun violence that continues to take lives of thousands of Americans every year.
The hundreds of protesters took to the front of the County's Administration Building in a march put together by the San Diegans for Gun Violence Prevention.
However, the march outside the Administration Building wasn't the only rally held in the county.
The North County of San Diego also held a rally in Encenitas, as well others in the City Heights area.
'I'm with you on banning assault weapons, ghost guns, and large-capacity magazines," said Representative Scott Peters, who spoke at one of the rallies held in San Diego.
Ron Marcus, president of San Diegans for Gun Violence Prevention, spoke out on the importance of going forward with this nationwide movement that supports an American future with reasonable and sensible gun regulations.
"In Washington D.C., March for Our Lives is having a humongous rally and they organized marches all over the country on the same day to demand that our government finally pass sensible gun regulation so that we can keep our people safe," said Ron Marcus with San Diegans for Gun Violence Prevention.
This march comes just weeks after the tragic gun massacre that took over a dozen children's lives at an elementary school in Uvalde, Texas in late May.
"We have been voicing this since Sandy Hook, before that Virginia tech, even Columbine… and nothing, nothing, nothing has been done," Marcus added.
Ron Marcus also said the government has the ability to turn things around in regards to this national issue, but that they refuse to put an end to it despite having the power to make it happen in D.C.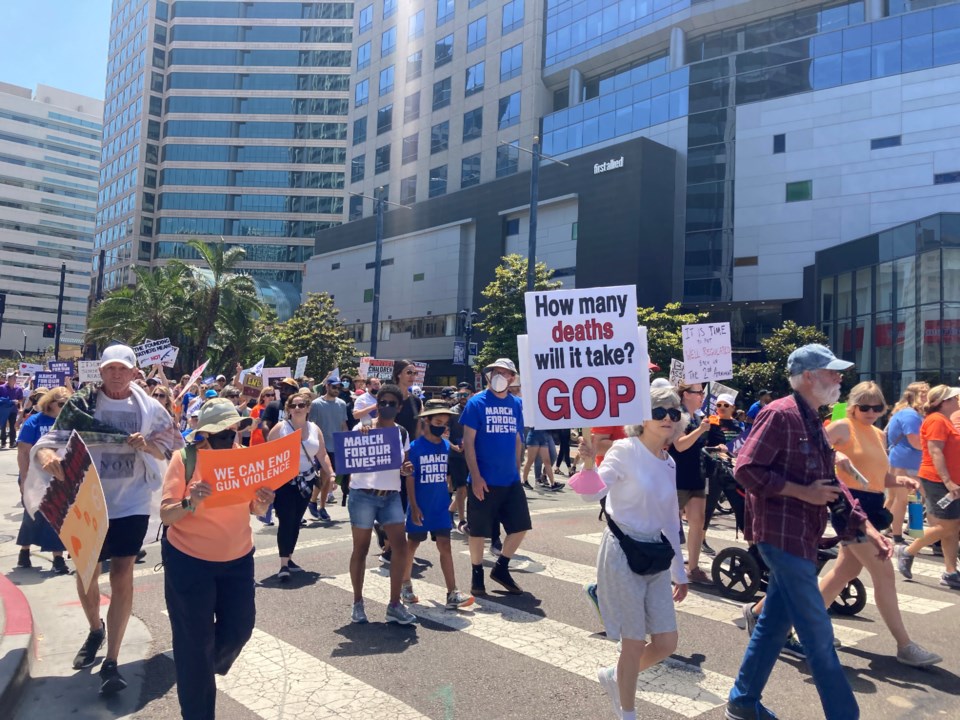 "The federal government has the tools and has the ability to vote for sensible gun legislation and put a stop to this full stop and they haven't done it yet – and so we are totally tired of waiting and we are taking action," said Marcus.
Protesters were seen in Downtown, San Diego, holding up signs that read, "Thoughts, Prayers, Action", "How many deaths will it take, Republicans?", "Save Our Kids", and "I shouldn't have to be afraid to go to school". The march included adults of all backgrounds, as well as children who were seen holding up signs expressing their concerns over gun violence at academic schools.