If there's one thing the San Diego Wave isn't letting go of, it's the top spot of the National Women Soccer League table.
As the club continues with their inaugural season, the beginning of this journey could not go any better than it is at this moment in time.
The club stands on top of the table with 18 points, being the only team who has won five games already this year and only two losses.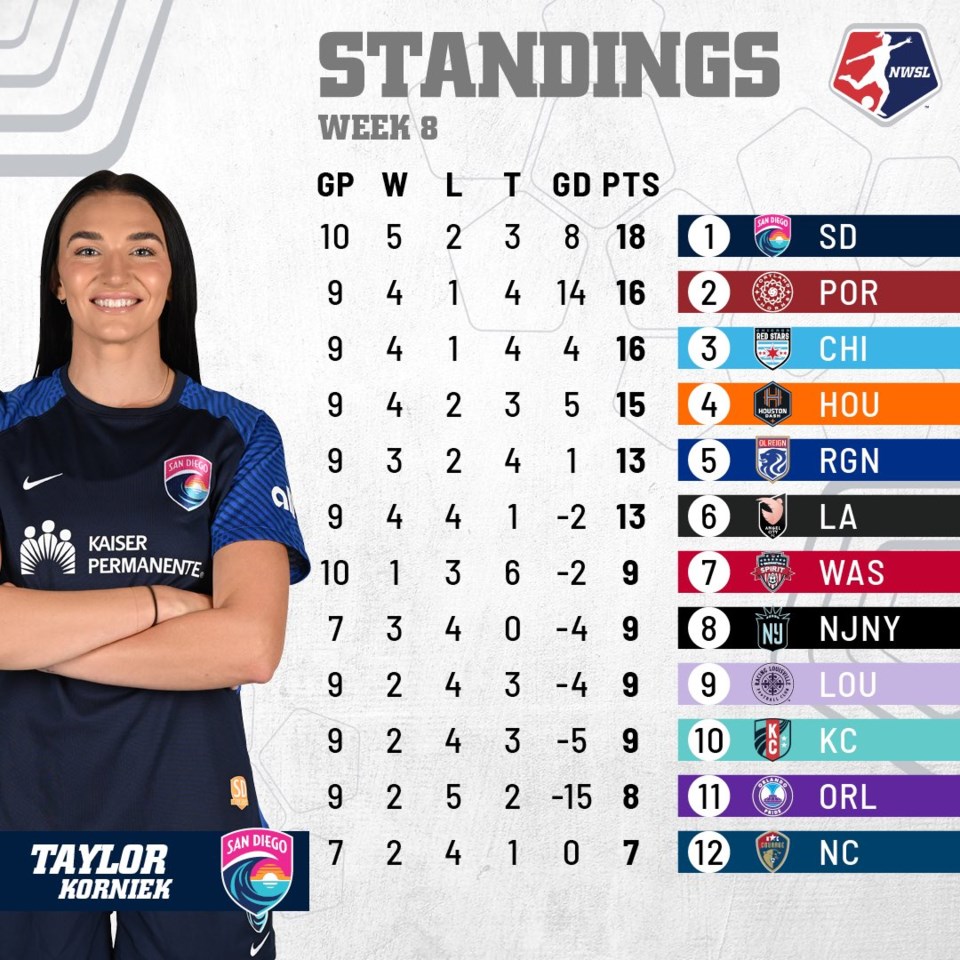 Wave FC just wrapped up their season's fifth victory on Sunday vs Gotham FC with a score of 3-0, including a pair of goals for the all-time great forward and World Cup winner Alex Morgan.
The team's head coach Casey Stoney says she is proud of the way the team performed this past weekend to secure their fifth win of their year. Stoney adds that she appreciates the all-around team effort taking place from the blackline to all the way up front on the attack.
"I'm hugely proud of their performance, and I thought the backline had to really stand strong, especially in the last 15 minutes," head coach Casey Stoney said. "I thought they stood up to everything that was given to them today, so an immense performance across the back four, midfield, and the forwards because we always say it doesn't matter where the ball is, we defend as 11 and attack as 11."
A large part of the club's success so far this season is the greatness of Alex Morgan, as she still remains the top scorer of the National Women Soccer League after Sunday's win.
Wave Forward Mackenzie Doniak scored the third goal on Sunday in a play where she was able to connect with Alex Morgan to seal the deal against a good Gotham FC team.
"Alex is so fun to play with. She works so well with all of us," Doniak said. "I knew she was either going to take it herself, or I was making that run-in for her, and I think she picked her head up and was able to pick me back out. I was calling for it, and she told me she heard me."
Wave goalkeeper Kailen Sheridan said after Sunday's match that this victory was huge for the team, and she credits the defensive backline for being able to make her job easier of holding the opposing team scoreless through 90 minutes.
"It was a really important three points for us. We've had a bit of a drought points-wise and we know we've played the best but haven't gotten the points," Sheridan. "This is huge for us going into the international break and a shutout is even better for our back line. It proves all that hard work they've been doing is coming through in the end," she added.