The U.S. is a nation filled with historic landmarks across the country, but very few states have as much to offer as the Golden State does.
However, in many cases, historic landmarks come with a great level of risk during each visit, as many of these sites are located in rocky areas, high in altitude, and far away from cities.
There has been some recent data that shows which iconic road trips are safe in the United States, and fortunately for state residents, many of the safest road trips are located in California.
Forbes Advisor made a list of the safest road trips and the riskiest to visit.
According to the list, "Surfin California" is the safes road trip in the U.S. overall with just 2.48 deadly accidents per 1,000,000 cars that passed from the Bay Area all the way down to America's Finest City in San Diego.
Below is a chart of the list, ranked in order from most dangerous to safest, according to Forbes Advisory.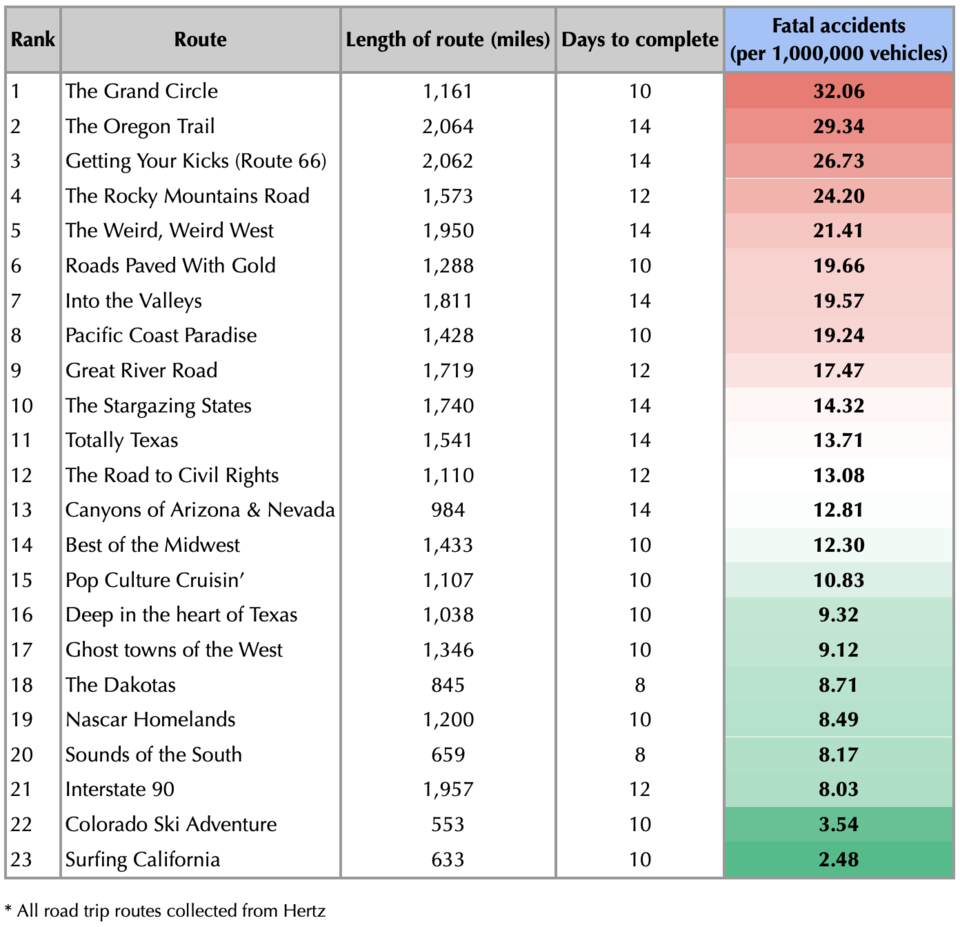 This data was collected from the FARS files provided by the U.S. National Highway Traffic Safety Administration on deadly accidents that occurred between 2015 and 2020.
Following points are interesting findings from the list:
The Grand Circle is the deadliest US road trip with 32 deadly accidents per 1,000,000 vehicles.
Route 66 takes third slot with 26.73 fatal accidents per 1,000,000 vehicles.
The Nascar Homelands route had the largest percentage of deadly accidents caused by bad lighting at 40.18%, the most of any factor among all analyzed.
At 34.10%, Surfing California holds the top spot for fatal accidents caused by drunk driving, despite being the safest road trip overall.
The largest amount of fatal accidents caused by illegal drug use is 23%, on the second safest route overall, Colorado Ski Adventure.
As we enter the summer season, this list provides you and your family a safe guide of where to visit and where to travel in the incoming months based on data shared by Forbes Advisory.