Food and Yard waste collection began on Friday for single-family homes in Chula Vista to reduce methane emissions in landfills and comply with state law.
In September 2016, Gov. Edmund Brown Jr. set methane emissions reduction targets for California in Senate Bill 1383 to reduce SLCP emissions. Every jurisdiction in the state was required to comply with the legislation by January 2022.
California's reduction target is set at 75 percent by 2025. Chula Vista set its own waste reduction goal of 90 percent by 2035 to achieve "Zero Waste" under its Waste Reduction Strategic Plan, approved on March 1 by City Council.
Council members approved pay hikes for residential and commercial customers last month for the service. Residential trash carts range from $2.79 to $5.74 a month for 32 gallons and 96 gallons, respectively. The rates for multi-family customers will average $5.74 a month.
The Plan follows Zero Waste best practices by considering "People, Planet, and Prosperity" as the "triple bottom line" to achieve social, environmental, and economic sustainability and a green local economy and community. Republic Services will help the city achieve its waste reduction goals by collecting food and yard waste weekly from approximately 60,000 single-family customers in Chula Vista.
Republic Services will add businesses and multi-family properties, such as condominiums, apartments, and mobile home parks in the coming months. According to Risa Barron, a municipal manager with Republic Services, multi-family properties will undergo assessments to evaluate what will be needed for implementation.
"I encourage people living in multi-family properties to start learning how to recycle with the blue bin and use that as a starting point to their recycling efforts," Barron said.
Republic Services has worked with the city to design the program and educational outreach to the community about proper waste disposal. "Oops, tags" will be placed on non-compliant green carts as an educational tool and corrective action instead of fines.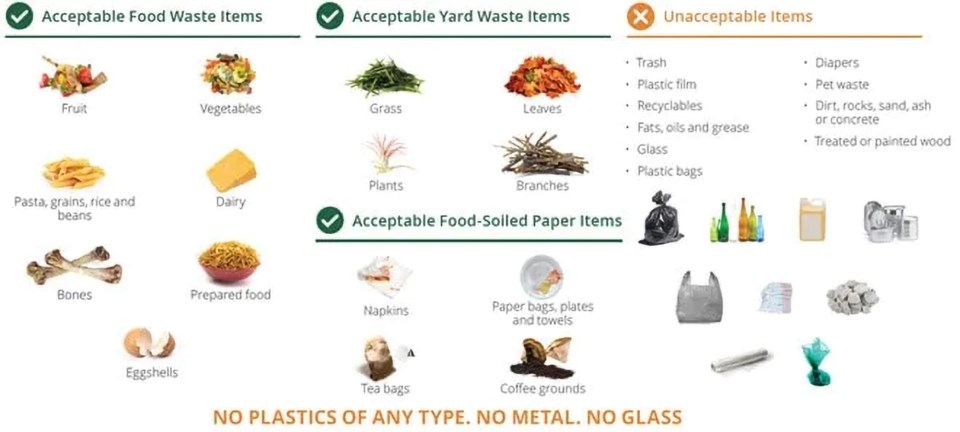 "It is important for us to be successful and increase our diversion as a city. If people can take the time now to learn what can be recycled, composted, or thrown in the trash, it improve the community in the long term," Barron said.
Residential customers will have a three-cart system, including one black trash bin, a blue recycling bin, and a green compost bin. The waste hauler will provide green bins to customers who don't currently own one and those who need a spare.
"It the easiest way for people to support climate change if they're concerned about the environment and our future," Barron said.
Chula Vista residents may also pick up free kitchen caddies provided by the Office of Sustainability and Republic Services at distribution events. Kitchen caddies are available for pick-up at the Environmental Services office at 276 Fourth Avenue, Building C, Monday-Friday from 8 a.m. to 5 p.m.
Barron urged residents that utilize kitchen caddies to avoid throwing compost away with plastic liners. Those who chose to use plastic liners should only dispose of the organic waste in the green cart.
"Plastic is a huge form of contamination, and it is problematic. We want this compost to be clean because it will go back into our gardens," Barron said.
Republic Services will transport Food and yard waste to the Otay Compost Facility, the first of its kind in the state. According to Barron, the solar-powered facility can produce 200 pounds of compost daily. There are plans to expand the facility's capacity to 300 tons a day due to an expected increase in customers.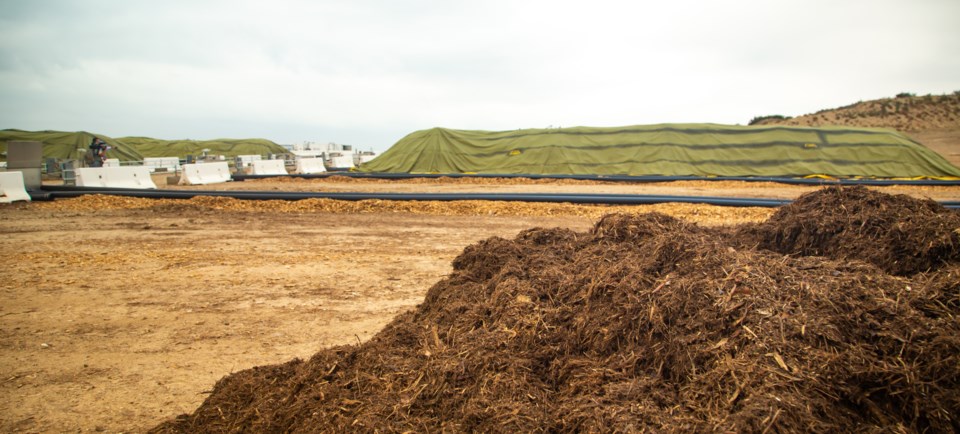 "We will also be providing compost to the City of Chula Vista for their landscaping. I have learned in the City of Chula Vista that there are a lot of gardeners. There are a lot of people out there who want the compost, so there's no shortage of interest. What I find exciting is that we are reducing methane and the environment. The impact this has is so significant. It's going to make a difference," Barron said.
Chula Vista was scheduled to begin the program on Jan.1, but the month-long strike organized by unionized Republic Services workers delayed its implementation. According to Barron, that delay allowed for the distribution of green carts to single-family homes.
Republic Services will offer tours of the Otay Compost Facility and open registration in the fall, although the timeline remains unclear. Updates will be made on the Republic Services website.
Visit Republic Services of Chula Vista for more information.