Nearly three decades ago, in Chihuahua, Mexico, a beauty salon business that would eventually make its way up north to the United States was founded 1993.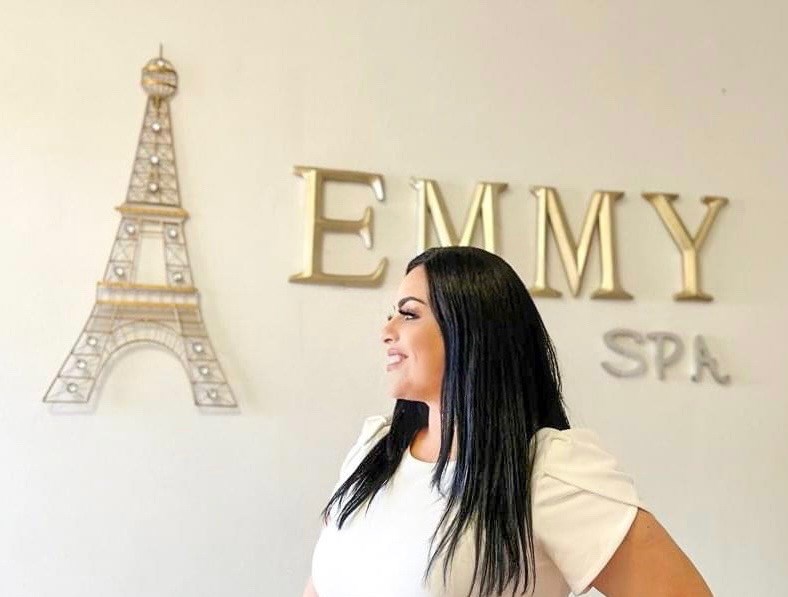 At just 13 years of age, Emmy Henric began working at her mother's beauty salon in Mexico, gaining experience in the makeup industry at such a young phase in her life.
But her story mainly took off two years later when she became a mother at the age of 15, a situation that she says sparked a sense of urgency and inspiration to provide a quality upbringing for her first daughter.
At age 15, Emmy opened up her makeup business in Chihuahua. This achievement started small but was filled with dreams that led her to become the professional makeup artist and beauty educator she is today.
Two years later, Emmy packed her bags and moved to the United States at the age of 17 with a student visa to study artistic colorimetry and cosmetology.
Her dream was only getting started.
Just a few years later, Emmy fulfilled one of her goals of having her beauty salon in the U.S. and quickly gained new clients as time progressed. Her hard work and dedication started providing results already in her early 20s.
"My inspiration back then was my daughter and my dream to better myself and one day become an international beauty educator," Emmy said about the beginnings of her trajectory.
After some time, the makeup artist started utilizing her own garage space to fulfill one of her dreams of becoming the beauty educator she wanted to be. And that's when the makeup program "Emmy Artistic Academy" was launched by the young dreamer at the time, which became challenging for Emmy, who was not fluent in English at the time.
But she persevered. Once again.
The French-Mexican artist was aware of the stereotype of Mexican women that come to the U.S. to do work in housekeeping and maintenance, a stereotype she challenged herself to overcome. Her dream of launching a successful beauty salon business was always stacked against the odds in her profession.
Then came the hardest part.
The odds stacked against her at the professional level wasn't as vexatious as the barriers she was about to face at a personal level.
Emmy's beauty salon is more than just a beauty salon. And you may wonder, "Well, what does that mean? What else is it then?"
Well, one of her academy's fundamentals is the empowerment of women with children of special needs, women who have been victims and survivors of domestic violence, and women with cancer diagnoses. Her academy has become an educational experience for women and a source of empowerment and inspiration for women in her industry.
Each of these real-life struggles hit home for Emmy. In fact, she's lived through it all when it comes down to overcoming barriers involving domestic violence, and raising a child diagnosed with Asperger syndrome.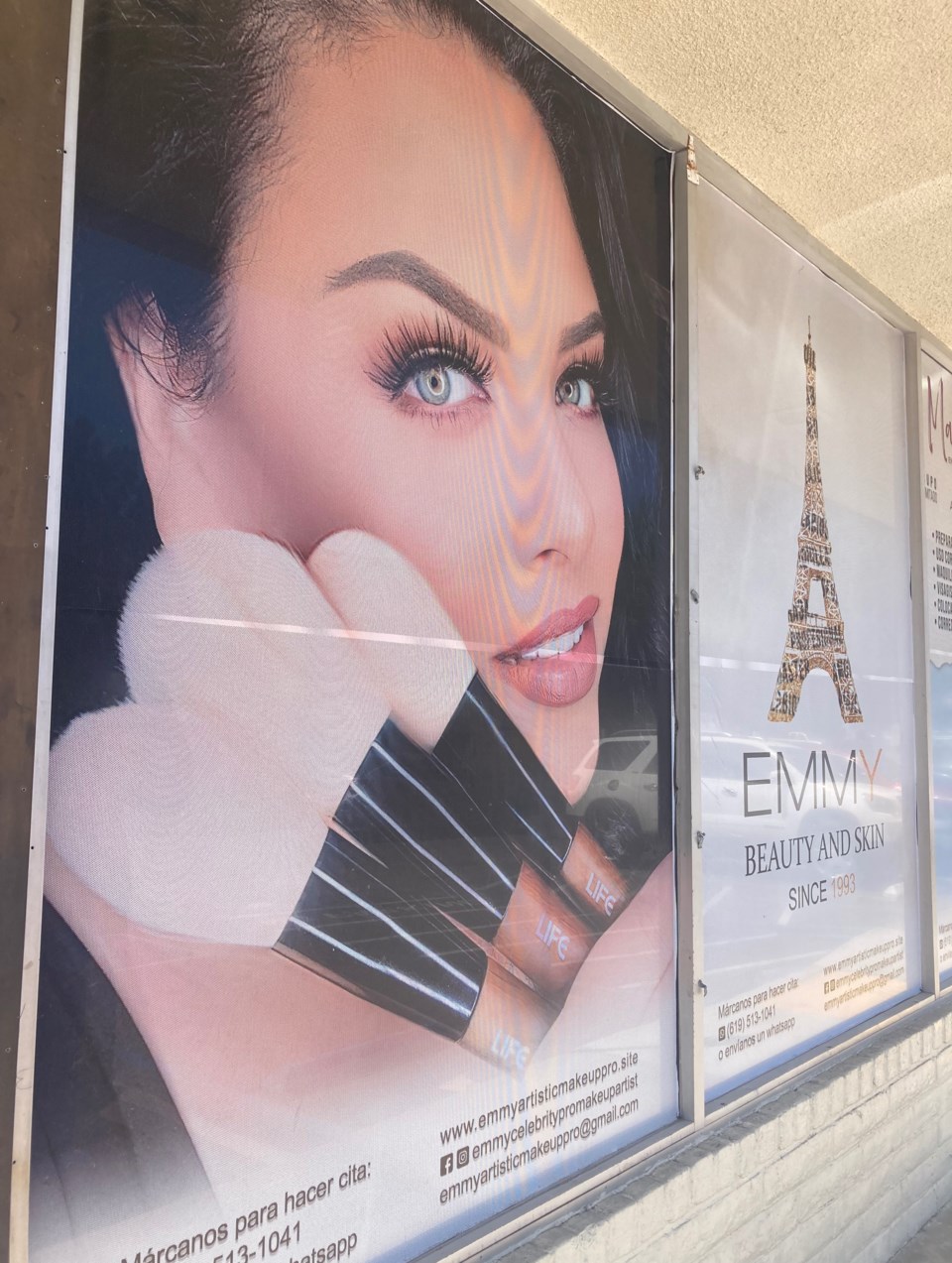 Emmy, now divorced, was once married with a partner who had schizophrenia, which is described as a "serious mental disorder in which people interpret reality abnormally", according to health officials.
For some years, Emmy and her partner had built quite a successful family foundation for themselves and children. Business together, house together, grew together.
In 2015, her husband completely snapped and goes into one of her southbay salons and physically assaults her at the local academy.
The unnamed ex-husband, who she says holds high financial status, had initially taken away two valuable and crucial assets of Emmy's life.
The beauty salon business and the house, gone in a blink of an eye.
Emmy is then forced to start from zero.
She moved into a shelter with her kids for months, where she started from scratch after having everything she could ask for as a professional make-up artist and wife.
This downfall became even more burdensome for Emmy when he took away her kids for quite some time. Though it didn't take too long before his serious disorder backfired on him months after, when one of her daughters experienced a serious situation involving sexual and emotional abuse. This act of violence paved the way for Emmy to regain full physical and legal custody over her kids.
She now considers herself an activist in our community aside from being a businesswoman, dedicating her time and effort to help other women who have experienced any form of domestic abuse at home.
According to sources, more than 1 in 3 women in the United states will experience domestic abuse in their life time. That includes rape, physical violence, and or the act of stalking by their significant other.
"Life has returned to me everything I have lost, but most importantly, what I deserve," Emmy said. "Life has taken away a lot in a span of just three years, but it has given me a lot as well."
As of today, her academy is a top-tier bi-national beauty academy in the United States and is recognized with full accreditation.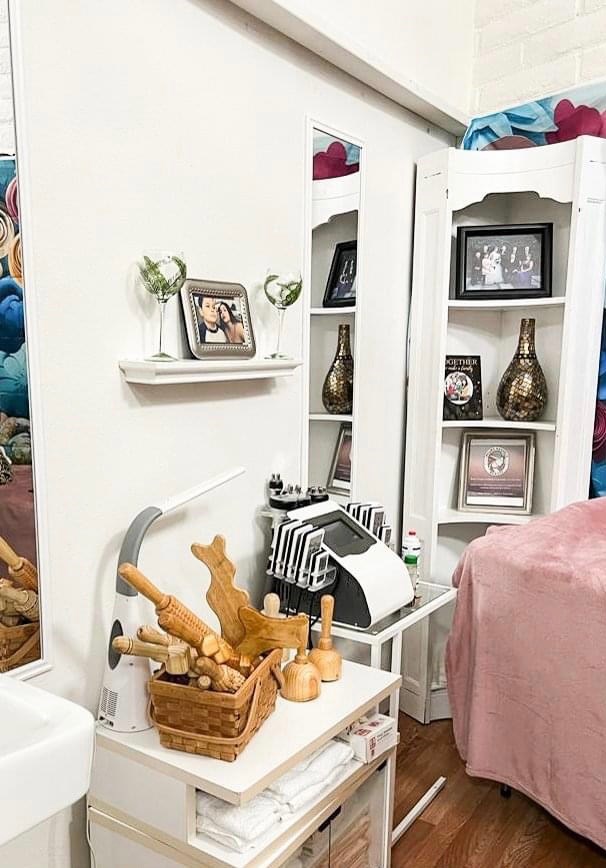 According to Emmy, the foundation of her business is based on her faith and the help of those who have paved the way for her to accomplish her dreams. But one thing is sure; she is not done yet. She has already planted her seeds internationally, with many of her students working in beauty salons worldwide, including in Latin America and Europe.
"In my business, I see the future that we have achieved with the faith and help of God and our neighbors," Emmy says about her business. "Today, we have more than 2500 graduate students from our academy with 82% working in the beauty field in Mexico, USA, Latin America, London, and we are going for more."
And just last month, Emmy held a grand opening of her newest concept in San Ysidro, Emmy Celebrity Beauticians Spa, and Academy, where all women will be able to visit and receive any beauty services needed. The salon is located on 199 Virginia Avenue, San Ysidro, CA 92173.
The following beauty services are available on site:
Traditional makeup for brides and quinceañeras
Fantasy F.X. modeling photoshoot
Styling Xpress blow-dry
Fillers and other anti-aging treatment
Body sculpting
H.D. and airbrush
Pro makeup classes
Updo
Skincare
Botox
Massages and more
No one knows more of Emmy's master craft in the beauty industry than celebrities you see on television.
Henric has done makeup for stars that have appeared on wildly popular televised events such as Oscar's, Latin Grammys, EMMYS, Miss Universe, Victoria's Secret, and models on the front cover of Sony Music.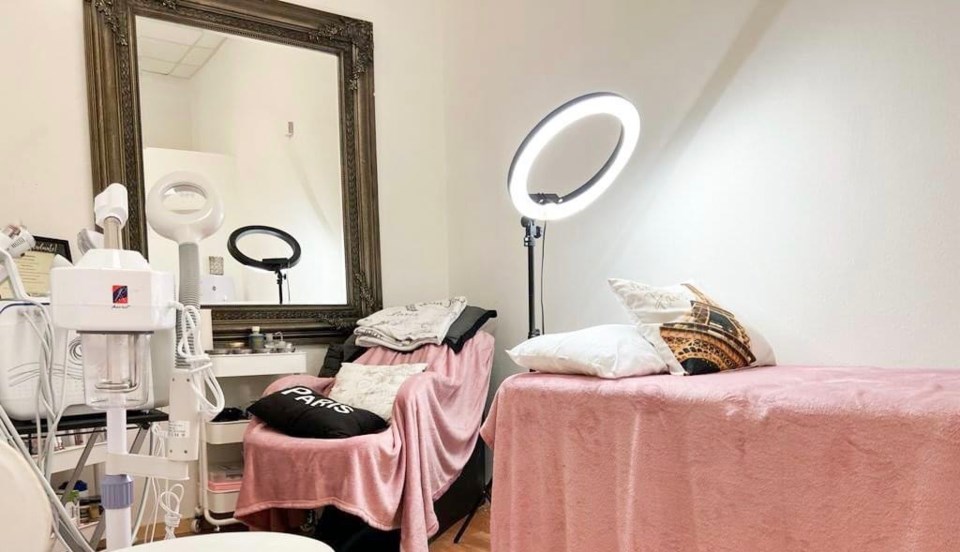 The trajectory of Emmy is not typical, and that's meant to be said in the most positive way possible for a once teenage girl who took the initiative at the age of 15. An initiative that has transcended into an incredible reality based on hard work, perseverance, and the desire to help one another.
"If you dream it, you can achieve it with discipline, perseverance, and above all, the importance of helping our neighbor to get ahead in everything. We are nothing if we are not here to serve and help," Emmy said.