November is here and the city of San Diego is full of delightful events happening this month.
Here are several activities for you and your family and friends to enjoy!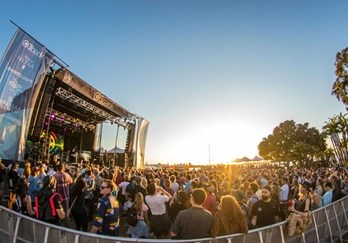 1. Wonderfront Music & Arts Festival
Nov 18 – Nov 20, 2022
San Diego Embarcadero
839 W. Harbor Drive
San Diego, CA 92101
Music is always a good excuse to go out and enjoy time with your peers. But you know what makes it even better? Adding a touch of art to it. This Wonderfront Music & Arts Festival offers an opportunity to enjoy live music from over 80 different bands, culinary and arts in this spectacular three-day festival. Come enjoy the art installations and craft beer village at this unique festival. The event will have a re-entry policy. You can get your tickets online.
2. San Diego Jazz Fest and Swing Extravaganza
Nov 23 – Nov 27, 2022
This wonderful fest is famously-known as one of the longest-running annual festivals that celebrates jazz music that represents the genre's era in the early 20th century. San Diego has been home to this festival since 1980, traditionally hosting this event during Thanksgiving weekend every year. The fest will feature traditional jazz, swing, blues, ragtime, boogie-woogie, gospel, and rhythm and blues.
The cost of tickets goes as the following:
All Events 5-Day Badge: $125 per person
Includes access to all music performances on Wednesday, Thursday, Friday, Saturday and Sunday of the Jazz Fest.
All Events 4-Day Badge: $115 per person
Includes access to all music performances on Thursday, Friday, Saturday and Sunday of the event.
All Events 3-Day Badge: $100 per person
Includes access to all music performances on Friday, Saturday and Sunday of the event.
Single Day Badges: Price Varies ($20-$40)
Includes access to all music performances on the day selected.
3. City Ballet's: From Balanchine to Martins at Balboa Theater
Come celebrate ballet masterworks that represents the 20th century era by American ballet icon, George Balanchine, along with principal dancer from New York City Ballet, Peter Martins. This spectacular night features "Rubies" and "Divertimento from Le Baiser De La Fée" choreographed by the one and only George Balanchine, and "Ash" choreographed by the famous Peter Martins.
Tickets are available online for the ballet masterworks.
Nov 12 – Nov 13, 2022
8:00 PM – 10:00 PM
Matinee (2PM-4PM) on 11/13
868 Fourth Ave
San Diego , CA 92101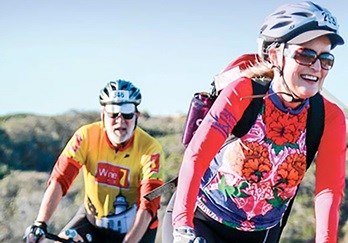 4. Ride the Point Memorial Charity Bicycle Ride
If you want to catch incredible views along the coast, you cannot pass on this opportunity this weekend, November 12th. In this activity, you will bike ride your way through exclusive biking routes in San Diego Bay that are open once a year. If you are looking to staying active this weekend, this biking activity is a great opportunity to catch some sun and enjoy a nice ride along the coast with fellow locals.
This event is organized to honor the late Jim Krause who was known for being an avid bicyclist. Krause passed away in August 2012 after a hard-fought battle with pancreatic cancer. This year they will be celebrating the 8th annual edition of this Ride the Point event. Organizers have announced they have raised and donated up to $135,000 to UCSD Moores Cancer Center for pancreatic cancer research.
Reservations start at $10 and are available online.
Liberty Station
2558 Laning Road
San Diego, CA 92106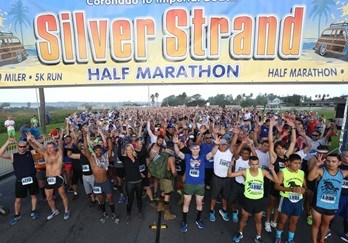 5. Silver Strand Half Marathon, 10 Miler & Veterans Day 5K
This famous tombolo connects the southbay area of Imperial Beach and Coronado Island. Silver Strand will be hosting an active weekend with a race day on Nov 13, 2022.
The timeline will go as the following:
Race Day Timeline
5000 Highway 75, Coronado, CA 92118
7:00 AM START
9:00 AM 5K Awards Presentation
10:00 AM 10K Awards Presentation
Nov 13, 2022
Silver Strand State Park
101 Ocean Blvd
Coronado, CA 92118
6. Veterans Day at the Lake
Celebrate Veterans Days at Lake Jennings to honor the fallen who have served our country. Veterans and members in Active Duty of the U.S. Armed Forces will receive free entry into this event along with a free fishing permit for this particular day, though a military identification will be required.
Nov 11, 2022
6:00 AM – 5:00 PM
Lake Jennings
10108 Bass Road
Lakeside, CA 92040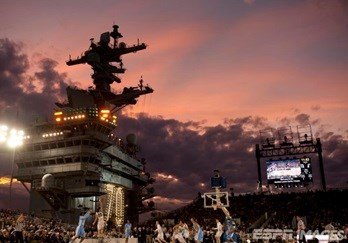 7. 2022 Armed Forces Classic Basketball Game
One of the biggest pride of San Diego, the USS Abraham Lincoln, will be hosting the 2022 Armed Forces Classic game between Gonzaga University and Michigan State on deck for Veterans Day. The game will be broadcast on Friday, November 11 on ESPN.
Nov 11, 2022
USS Abraham Lincoln
San Diego, CA 92101
8. Dr. Seuss's How the Grinch Stole Christmas!
If you're like me and start getting into Christmas mode as soon as Halloween is over, then this will intrigue you this month. From November 9 through Dec 31, Dr. Seuss's How the Grinch Stole Christmas! will be performed at The Old Globe this holiday season. This family-oriented musical play will feature songs such as "Santa for a Day," "You're a Mean One, Mr. Grinch," and "Welcome, Christmas (Fah Who Doraze).
The Old Globe
1363 Old Globe Way
San Diego, CA 92101-1696
9. Wine & Lecture: Coronado Golf & Its Champions
Make a stop at beautiful Coronado for the next session of Wine & Lecture series: Coronado Gold & Its Champions. David Mackesey will be speaking at this event to share a historical story involving Alex Smith, who went on to secure the U.S. Open in 1906 and 1910.
You can get your ticket online at coronadohistory.org.
Nov 17, 2022
5:30 PM – 7:00 PM
Coronado Historical Association & Museum
1100 Orange Avenue
Coronado, CA 92103.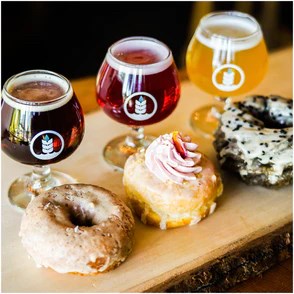 10. PURE PROJECT x THE GOODS: DOUGHNUT & BEER PAIRING
Pure Project is collaborating with The Goods to bring us a combination of treats that isn't quite common, but interesting to try out and enjoy with your peers. Doughnuts and Beers. You can visit any of their taproom locations to enjoy this spectacular collaboration of treats.
Date: Sunday, November 13th, 2022
Nov 13, 2022
11:00 AM – 2:00 PM
Pure Project Vista
1305 Hot Springs Way
Vista, CA 92081