Vergil Ortiz Jr. defeats British fighter Michael "The Problem" McKinson via technical knockout in an eliminator fight for the WBA Welterweight World Championship and to retain his WBO International Welterweight Title.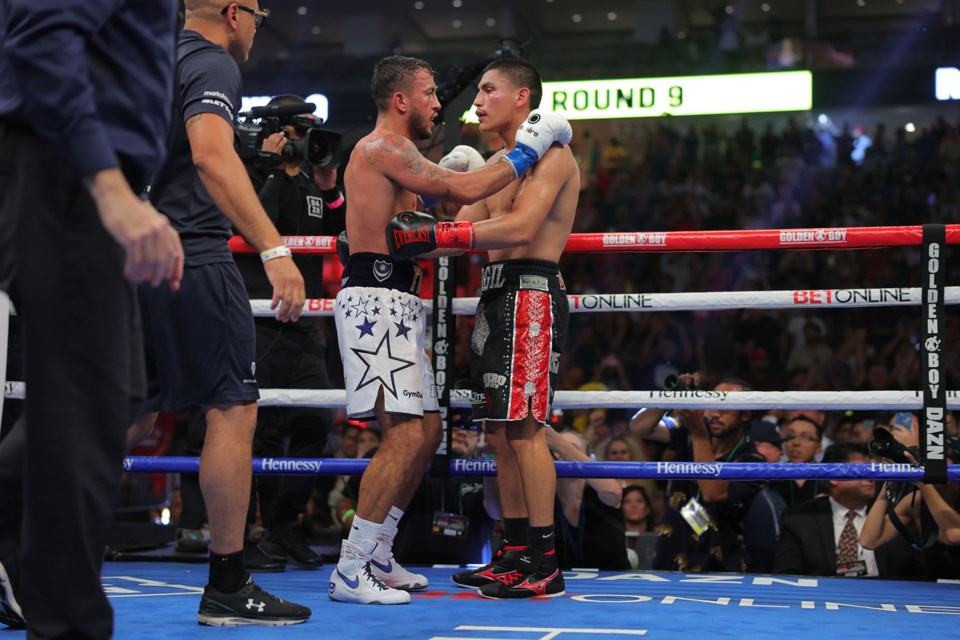 The Texan fighter says he didn't have his best night on Saturday's main event, but it was enough to seal the deal in the 9th round of this 12-round battle at the Dickies Arena in Fort Worth, Texas.
Vergil, a Texas native, says that he felt like he didn't produce a great performance in the first seven rounds of Saturday's main event, but he says that he will get back to work to improve and fight anyone up next.
"It wasn't my best performance. The first seven rounds, I didn't really do anything good. I should have listened to my corner in the opening rounds," said Ortiz, Jr. "Once I listened to them, we were able to get the job done. I am ready to fight anyone. I stay training. I'll probably be ready for a run by tomorrow."
And on the losing corner, the British fighter from Portsmouth says he is proud he took the opportunity to fight such a talented fighter like Vergil, who is currently on a knockout streak, but he feels he gained the respect from people in the boxing world after hearing some cheers after the fight ended, especially being in Vergil's territory.
"I am proud to represent my country and my hometown of Portsmouth," said McKinson. "Not a lot of fighters were lining up to fight Vergil, and I am proud of being able to show that I can fight at this level. When I entered the ring, there were a lot of boos, but I must have done something right to be walking out with cheers for my performance."
Vergil Ortiz Jr. now holds a 19-0 record with 19 knockouts under his belt and maintains himself as the top contender in his division.