Another huge Golden Boy fight is around the corner and it's going to be a battle boxing fans cannot miss.
WBA Light Heavyweight Champion Dmitry Bivol (20-0, 11 KOs) and former WBO Super Middleweight Champion Gilberto "Zurdo" Ramirez(44-0) held a media conference Wednesday ahead of their November clash.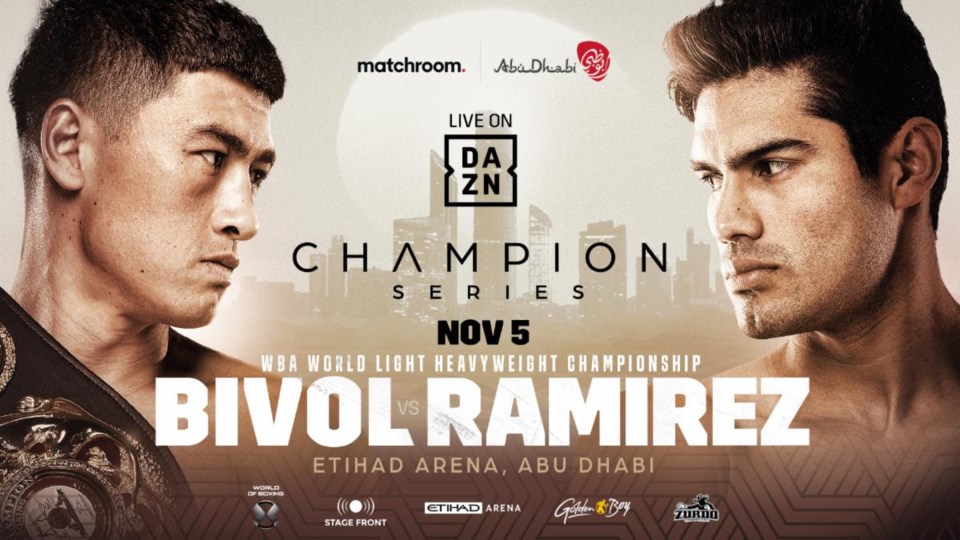 Bivol and Ramirez will be fighting for the Russian boxer's WBA Light Heavyweight World Championship Title in a 12-round event on Saturday, November 5, at the Etihad Arena in Abu Dhabi, United Aran Emirates.
During Wednesday's press conference, both fighters spoke on their thoughts ahead of this highly-anticipated event taking place two months from now.
Bivol, who handed Saul "Canelo" Alvarez his first loss since Floyd Mayweather, says that this upcoming fight will be one the toughest match-ups of his career,
"Yes, maybe it's one of the toughest fights in my career, I'm thinking like that every time before my fights," Dmitry Bivol said. "Everyone who wanted to make this fight. He is a good fighter and I like challenges. I like to fight against the guy who has won 44 fights and who is bigger than me and taller than me. This is a big challenge for me. I hope it will be a great fight on November 5," said the WBA Light Heavyweight champ.
Zurdo Ramirez, former WBO Super Middleweight World Champion, says that he is aiming to become a two-time World Champion of boxing after this fight concludes.
"I'm looking forward to getting that title on November 5 to become a two-time World Champion," Zurdo said Wednesday. "I think it will be a great night, an exciting fight for everyone. Even for me, I can't wait for this fight. I've been waiting so long for this moment and I just want to say thank you to Dmitry Bivol for taking this fight.
The Mazatlan-native credits Bivol for being one of the greatest fighters in his division, especially after defeating fellow Mexican boxer Canelo Alvarez earlier this year.
However, Zurdo's 44-0 overall undefeated record has him heavily convinced that November 5 will be a great night for his boxing career.
"I think we're going to put on a great show for all of the fans and for Abu Dhabi. It will be a great night. He is one of the greatest 175 pounders' and he beat one of the greatest fighters in boxing too. Congratulations to him. I knew he would be a tough fight for Canelo. It was a great night for Bivol because he beat him by unanimous decision. It was great. What can I tell you? I'm 44 fights and 44 wins," Zurdo Ramirez added.