Novo Brazil Brewing Company recently opened a new location in Imperial Beach.
The Chula Vista brewery held the highly-anticipated grand opening of its new location at 535 Florence Street near the Silver Strang Bikeway.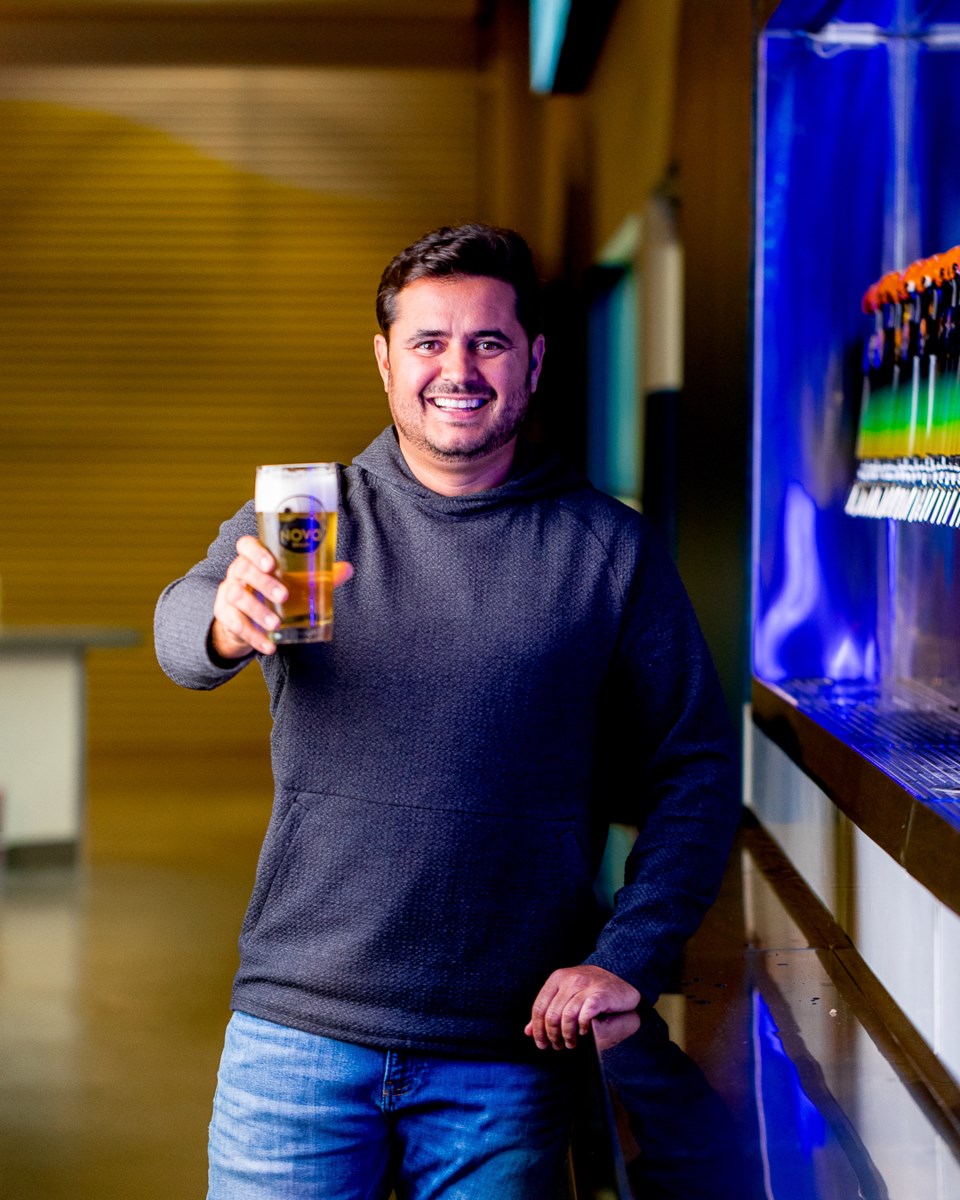 Novo Brazil's new location offers a restaurant and quality brewery with an incredible view of the historic Coronado Bridge and also the Downtown San Diego Skyline from a distance.
The new brewery location will offer the same menu as the Chula Vista location at the Otay Ranch Town Center. Their Chula Vista location has 64 taps, all Novo beverages, and its other alcoholic line of drinks, including NOVA kombuchas, California Spritz, and hard seltzers.
Imperial Beach's Novo dining room consists of over 7,500 square feet with a maximum capacity of 283 and an outside patio of up to 3,000 square feet long. It also includes a pair of 23-foot LED TVs for sporting events.
This is the fourth Novo Brewery location opened by founder, Tiago Carneiro. Novo Brewery has a presence in Chula Vista, Otay Ranch, National City's Market on 8th street, and now Imperial Beach.
Carneiro says that having a view of the Coronado Bridge and Downtown Skyline from a distance makes this location unique for locals.
Carneiro hopes that local residents and visitors embrace the family-friendly environment offered at this new location just one mile off the Interstate 5 freeway.
"I am thrilled to extend our footprint of award-winning beers, easy kombuchas, hard seltzers, tasty food, and vibrancy and flare to the great City of Imperial Beach," Carneiro said. "Our view of San Diego Bay with the bridge and skyline in the distance is unique to the South Bay, and I hope residents and visitors alike will come by to enjoy our family-friendly environment. It is certainly the place to meet, hang out, and watch a game."
Daily hours of operation at this new location are from 12 p.m. noon to 10 p.m.