Boxing sensation Ryan Garcia holds a media workout day as he gears up for his huge upcoming fight in two weeks.
On Tuesday afternoon, Garcia talks to reports at the Bound Boxing gym in Chula Vista, where he spoke ahead of his April 9th main event against Emmanuel Tagoe at San Antonio's Alamodome.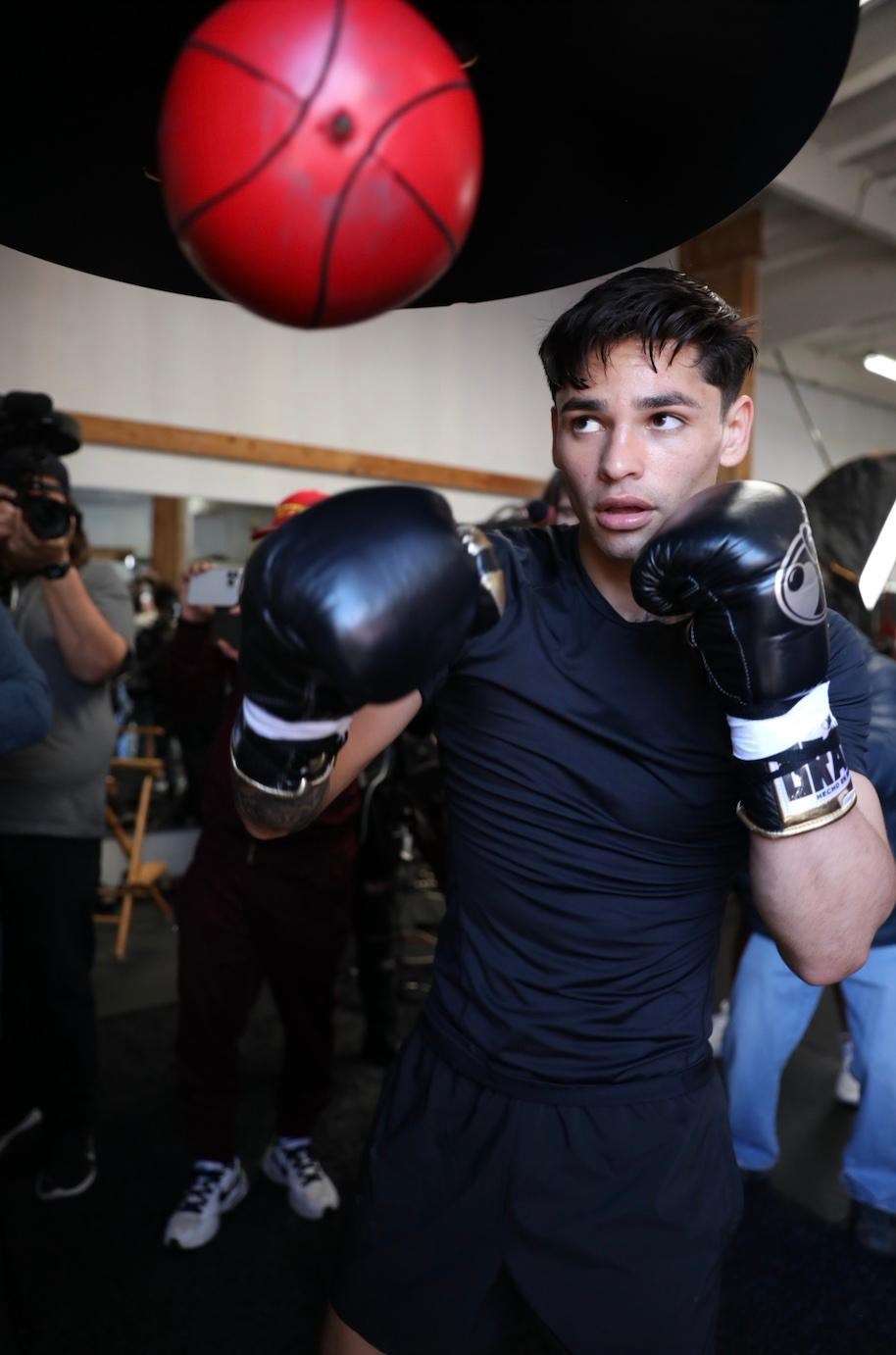 Garcia arrived in Chula Vista ready to display his readiness ahead of this clash of lightweights taking place in a few weeks.
The young boxer says that he is at a very confident state of mind and is just ready to rumble, as he feels very prepared in this new journey with Goossen in his corner.
"I knew Joe Goossen was going to be a perfect fit for me. He's old school and I love that part of the game. He's someone I can relate to, we have good chemistry." Garcia said to the press Tuesday. "Now I'm at the point where I'm going to do amazing when I get into the ring. I've done all the promotion I can. I'm going to be the best I can be. You have to trust that gut feeling which most guys don't." Garcia added.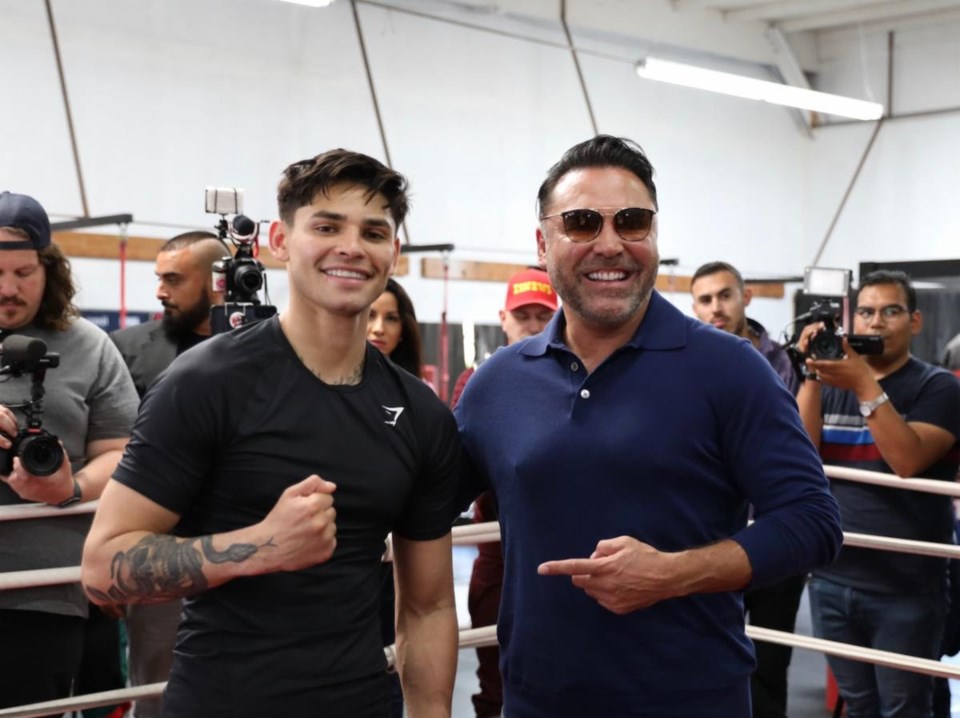 Boxing legend Oscar De La Hoya was also in attendance in Chula Vista on Tuesday, and he expressed his confidence in Ryan's preparation entering this fight, and also expressed his excitement for Garcia's new partnership with Goossen, someone who he says he has a lot of respect for in the boxing industry.
"He's fighting a guy who has nothing to lose," said Oscar De La Hoya on Tuesday. "I think Ryan needs to come out and make a point but do it smart and careful. Ryan knows what he is doing. He's a professional. He's been there before so it's going to be an interesting fight. Joe Goossen has been in the game for so many years. I'm glad they made the connection"
Also in attendance on Tuesday was of course Garcia's new trainer, Joe Goossen, who spoke highly of Garcia's personality on and off the boxing right.
"I knew he had something special. We got along and there was something about him that appealed to me personality wise and fighting wise. He's really attacking this like he's obsessed and possessed. I'm genuinely impressed." Goossen said.