Golden Boy's Ryan Garcia and Javier Fortuna agree on a deal to fight this coming summer.
According to reports, both Garcia and Fortuna have officially agreed to a 135-pound fight scheduled for July 16 at the Crypto.com Arena in Downtown, Los Angeles.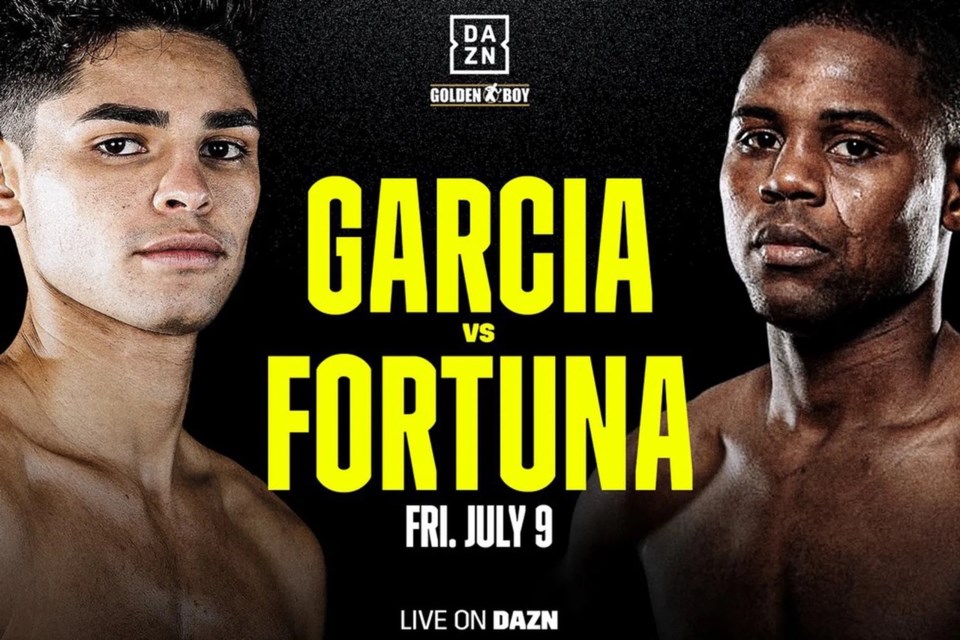 The two fighters were supposed to box last July, 2021, before Ryan Garcia announced he was putting boxing aside for some time to address his state of mental health. And after several months, Garcia was then scheduled to step into the ring against former WBC interim lightweight title holder, Joseph Diaz Jr., on November of last year, but the fight was also called off due to a wrist injury suffered by Garcia which required surgery.
This July fight will be an opportunity for Garcia to maintain momentum, after the 23-year-old South Californian defeated Emmanuel Tagoe by unanimous-decision in April.
However, boxing fights around the world are hoping to soon see Ryan Garcia face off against Gervonta Davis in the foreseeable future, and it looks like Garcia has hinted at the possibility of making that happen as of this past weekend.
"Let me handle business July 16th, I'm going to get Tank," Garcia tweeted Sunday. "He was screaming the whole fight 'I'm next,' so let it be. December, let's get it."
But as of now, Fortuna wants Garcia to focus mainly on this fight taking place in the summer, a fight that he finally gets the fight he's been wanting for quite some time.
Fortuna will be seeking a second consecutive victory after a first-round knockout victory this past February 20th against Rafael Hernandez.
"Ryan Garcia should take this fight very seriously and train properly because he will be facing, by far, the best fighter of his career," Fortuna said last year before their highly-anticipated fight was eventually canceled. "Hopefully on fight night, there will be no excuses for his loss. … I have too much of everything for Ryan Garcia. His [win over Campbell] showed how easy he is to hit. And his power won't mean anything to me. But mine will put him to sleep," he added at the time.