The San Diego Loyal gain three crucial points on the road against the Colorado Springs Switchbacks.
On Independence Day at Weidner Field, Loyal SC made a statement in league play, as they went into the home of the the second-place Switchbacks to steal a victory on the road.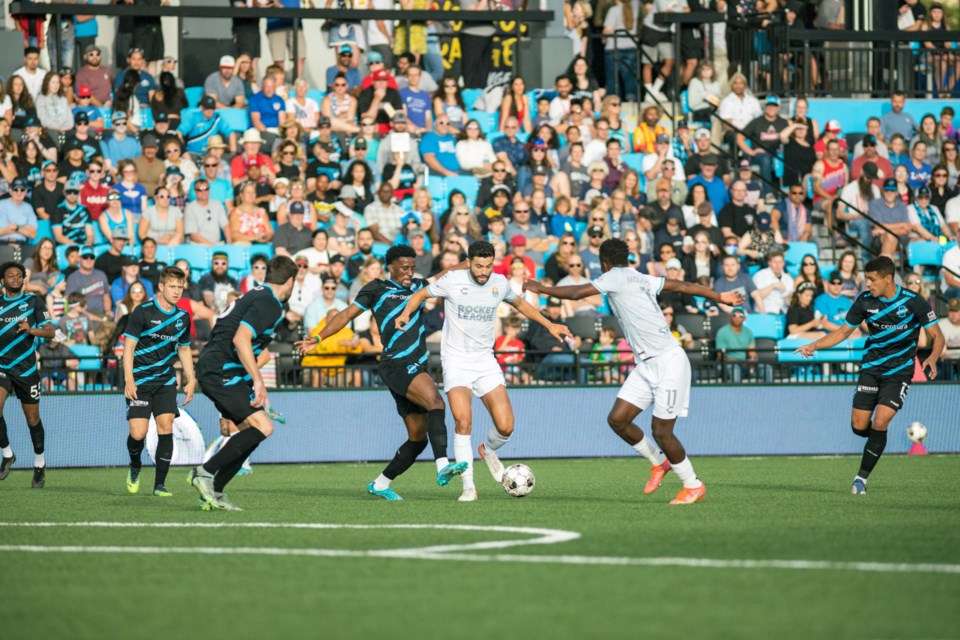 This victory was a hard-fought victory after Grant Stoneman was shown a red card in the 65th minute of the match, leaving the Loyal with 10 players on the pitch.
However, even with a 10-player disadvantage, Evan Conway was able to find the back of the net to score the game-winning goal of the match at the 81st minute.
With this victory, Loyal inches closer to Colorado Springs on the USL table. San Diego now has 34 overall points, while Colorado has 36 just slightly above Loyal on the table. Both teams are on the hunt for that top spot that is currently occupied by San Antonio FC with 40 points overall.
Loyal head coach Landon Donovan was delighted with the victory, expressing his appreciation for the team's resilience on the road against an exceptional team on the road. Donovan said that their ability to not crumble under the pressure of having one less player for more than half an hour, truly shows the character of the team.
"That was a really, really good time(Switchbacks), as good as we've played against this year," Donovan said. "I'm really proud of our response even when we went down a man(red card), we continued to play like a home team. A lot of teams would have probably backed off and try to get a draw here, but our guys wanted to keep going and get the win with a great performance," he added.
The San Diego Loyal will be returning home this week to face off against LA Galaxy II next Saturday, July 9 at Torero Stadium.