It should've been a win without the interference of a highly-questionable call(to say the least), but the Wave gains a deserving point at home on Pride Night.
On Wednesday night at Torero Stadium, the San Diego Wave hosted Portland Thorns in a West Coast match-up, which turned into a game full of intensity for 90 minutes.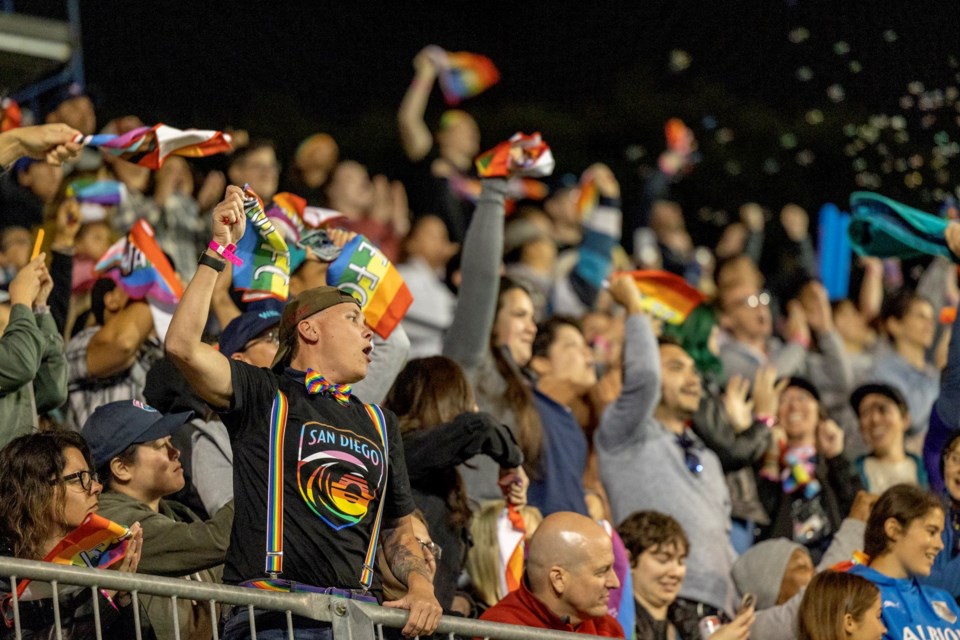 The game became controversial when a goal that should have counted did not go up on the scoreboard in the 31st minute when Sofia Jacobsson has her goal attempt deflected by Portland's goalkeeper, before clearly crossing the goal line. Though apparently, it wasn't clear enough for the officials.
"First of all from every angle it's a goal," Wave head coach Casey Stoney said post-game. "I think we need to have another look at that. But I make mistakes, they make mistakes. Can't rely on calls like that to win the game."
Nonetheless, the Wave FC continued to fight for the best possible result despite the no-goal call by the sideline official, in a game where they were trailing up until the 88th minute of this game.
Taylor Kornieck was the hero of the night, scoring a brace in a match that should have ended in a big home win for San Diego.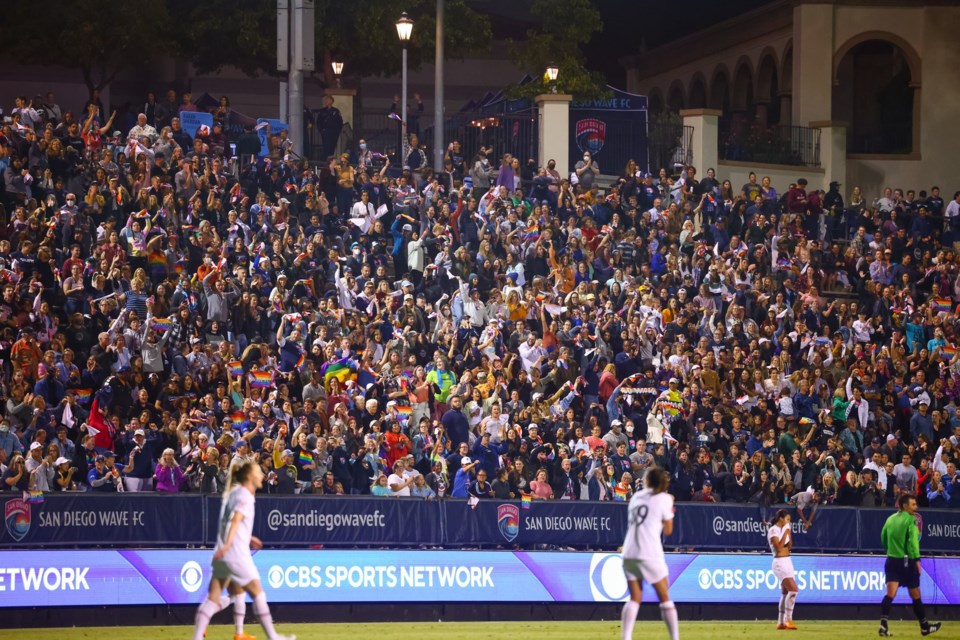 The 23-year-old midfielder said this result was an example of why they don't give up and always continue to push. Kornieck also credits the home fans for contributing to such an electric night at Torero Stadium.
"We're so grateful for all of the fans and all of this incredible energy, and that's what helped us," said Kornieck, Wave FC midfielder. "We just kept pushing and pushing and never gave up."
A big reason San Diego is at the top of the NWSL standings is, in fact, Alex Morgan's brilliance, as she continues to find the back of the net more often than not in this inaugural season, becoming the top leading scorer in the whole league as of today.
However, the Wave as a whole is starting to come together with other individuals raising their level to new heights. Take midfielder Taylor Kornieck for example, who scored her first hat-trick last night in a match in which they were trailing for almost the entire night.
As outstanding as Alex Morgan has been so far this season, Coach Stoney hopes that the success of Wave FC doesn't just solely rely on one player but instead on a collective team contribution such as Wednesday night.
"We can't rely on one player," Stoney said last week, "but, at the same time, I'm thankful she's in our team and that she's healthy, happy, and scoring goals."
The San Diego Wave will seek a fifth win of the season when they host the OL Reign this Sunday afternoon at Torero Stadium.