Wave FC defeats the Chicago Red Stars to gain a third consecutive victory in their inaugural regular season.
On Sunday at Torero Stadium, San Diego Wave FC jumped to a 3-0-0 overall record as they get off to a dream start to their first season as an expansion club.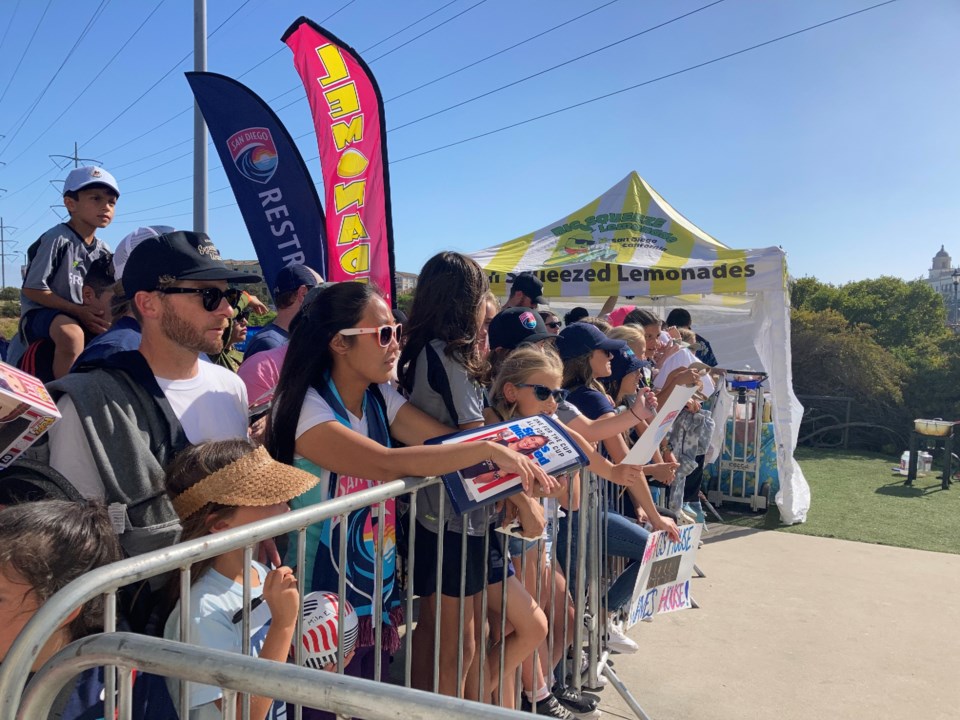 It was the first afternoon game of the season for the Wave, but the sun wasn't the only thing that was shinning bright in San Diego.
Alex Morgan, once again, got herself on the score-sheet for the Wave on Sunday, claiming a 5th goal in over two matches since putting four against Gotham FC last weekend.
The World Cup winner scored the penalty that opened Sunday's scoreboard, after Swedish international Sofia Jakobsson was fouled inside the penalty box.
"I think I played it first to Alex [Morgan] and then she played me again," Sofia Jakobsson said on the possession leading up to the penalty. "I could run and felt like I would have a good opportunity to score, but then [Kayla Sharples] fouled me and then we got a penalty."
And just before the end of regulation, Wave FC's Kaleigh Riehl made a perfectly-timed set piece play that resulted in a wide-open goal for the team, putting up the second goal for San Diego to seal the deal. .
"It was a great set piece, it was different than what we had been doing, our other one's weren't really working so we changed it up," Riel said. "I just found myself wide open and put it away."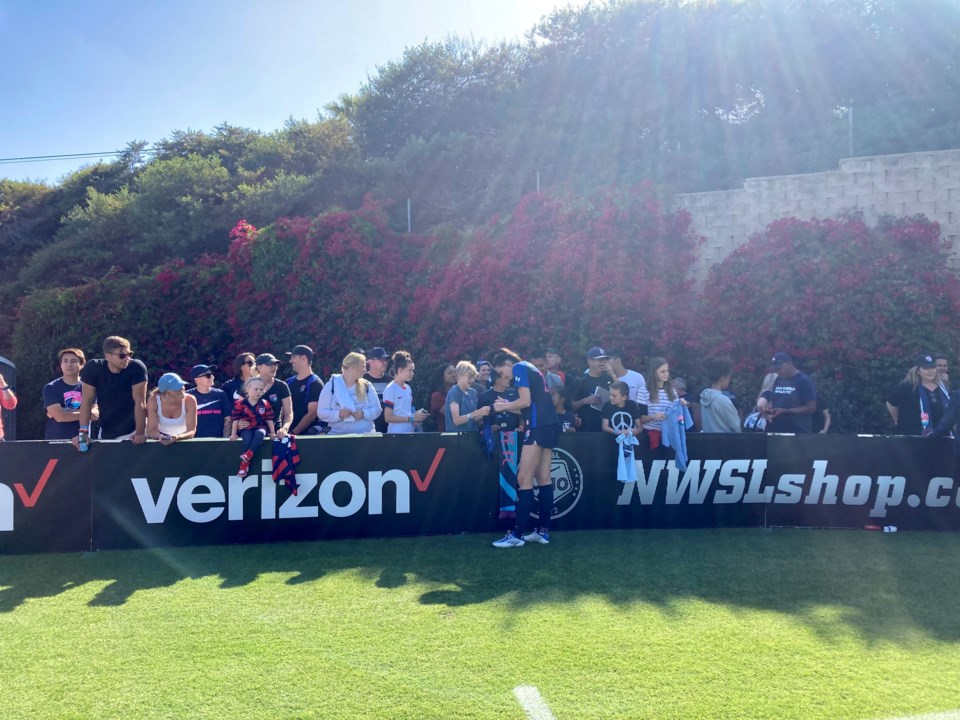 Wave FC assistant coach Rich Gunney said after the match the only regret Sunday was the fact that the team was seconds away from ending the afternoon with a clean sheet, what could've been back-to-back clean cheets for Wave FC.
Nonetheless, Gunney says that he is pleased with the grinding attitude his team presented Sunday afternoon at Torero Stadium.
"We'll be frustrated and disappointed with how we closed the game out, so we have some learnings there … I'm really pleased with the mindset and the attitude of the players coming out in the second half. We put a lot of pressure on Chicago, got the goal and we should've closed out with it being 2-0," Gunney said.
The San Diego Wave will be traveling to the other side of the country to face Racing Louisville FC on Wednesday evening, where San Diego will be looking to jump to a 4-0-0 overall undefeated record.