Southwestern Community College Fermentation Science Program collaborates with NOVO Brazil Brewing to create the new "Tzunum" Australian Pale Ale.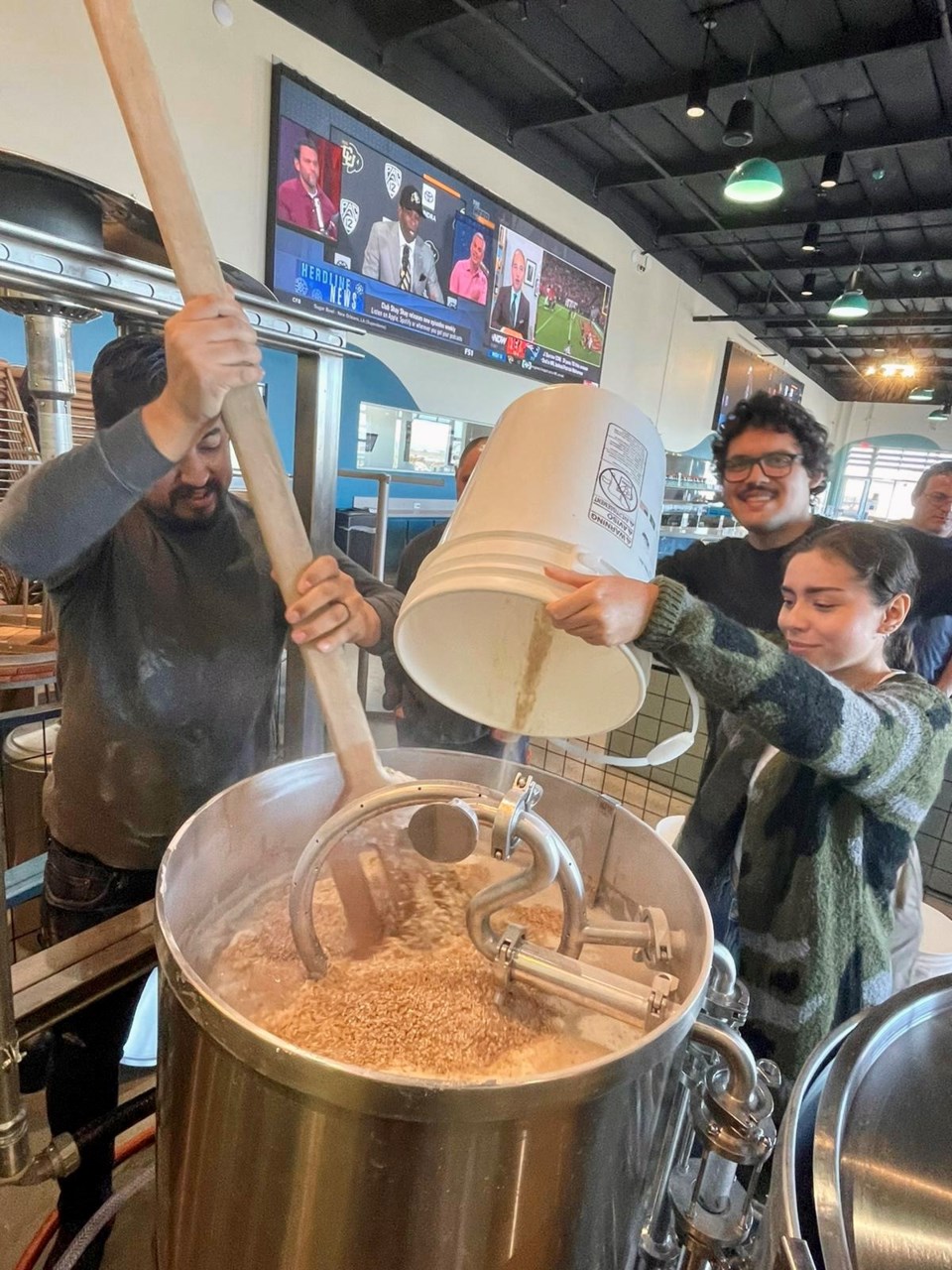 As of this week, Tzunum is available on draft excusvely at NOVO Imperial Beach after the Southwestern College Fermentation Science Program and the local brewing joined forces to create this Australian-theme beverage.
This is the first time students of the fermentation science program have created a brew in a professional brewery. The fermentation science program was first launched in the Spring of 2018, then opened their first brewing lab in the Fall of 2019 with a five-gallon system.
About the beverage:
The drink is being named in Mayan for humminbird. Students who collaborated in this program named it Tzunum for its "lightness and summer-y" appereance, according to the brewery. It has a light golden color to it, topped with a white head, and a slight 5.5% ABV.
The slightly hazy brew features a citrus and also a fresh zest of lime from Wakatu hop.
NOVO head brewer Guilherme Hoffman says that it was an excited moment to see students gain some hands-on experience in their first program project at a professional brewing.
"It was such a privilege to see the eager students get actual hands-on experience in a professional setting," said Guilherme Hoffman. "It was a great, exciting moment for these beginner brewers, and I can't wait to be a part of more projects with them."
The students who participated in this collaboration were Amanda Esquivel-Chacon, Fred Hafer, Zachary Lieras, and Matthew Pineda.
David Hecht, Ph.D., a professor of chemistry at Southwestern College, expressed his gratitude to NOVO Brewing for being supportive of the students in this fermentation science program.
"NOVO Brazil has been an amazing supporter and partner of our program, and we are very grateful for this amazing experience for our students," said Dr. David Hecht.