The City of Chula Vista welcomed John McCann as Mayor, and two new council members during a bitter-sweet swearing in-ceremony on Tuesday, where they took their oaths of office and vowed to uphold their civic duty in the South Bay.
The city also presented a certificate of election for city attorney-elect Simon Silva, who succumbed to cancer this September. His wife, Claudia Silva was there to accept his certificate of the election on his behalf.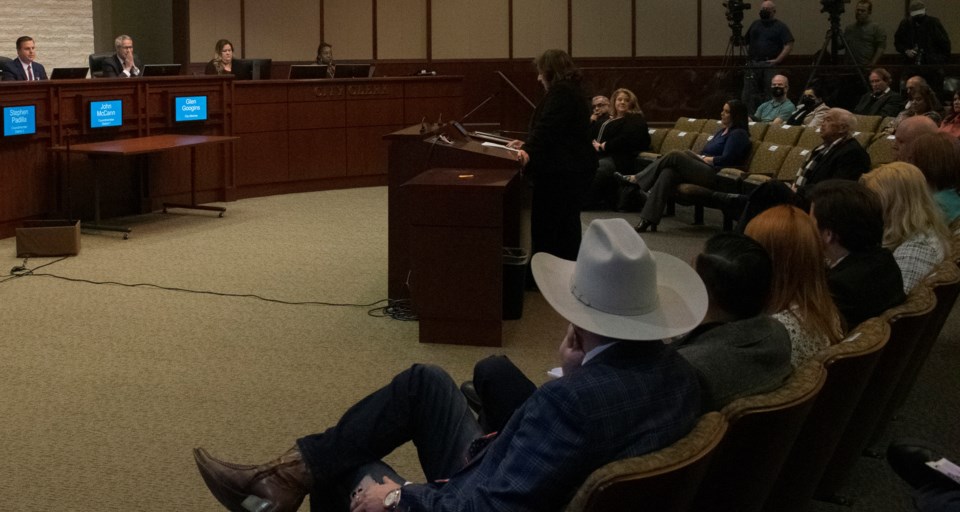 "He should've been here being sworn in as city attorney, your city attorney, instead, I know he's watching us from the heavens," said Claudia Silva, wife of City Attorney-Elect Simon Silva.
Mayor John McCann is Chula Vista's 41st Mayor of Chula Vista—his hometown. He is replacing termed-out Mary Casillas Salas, who announced last week she would be celebrating her retirement in Hawaii.
"Together we have made Chula Vista a city on the rise," said McCann, who has served at City Hall since the 1990s. "I want to thank the citizens of Chula Vista for them allowing me to have the great honor of serving as mayor of the city that I love."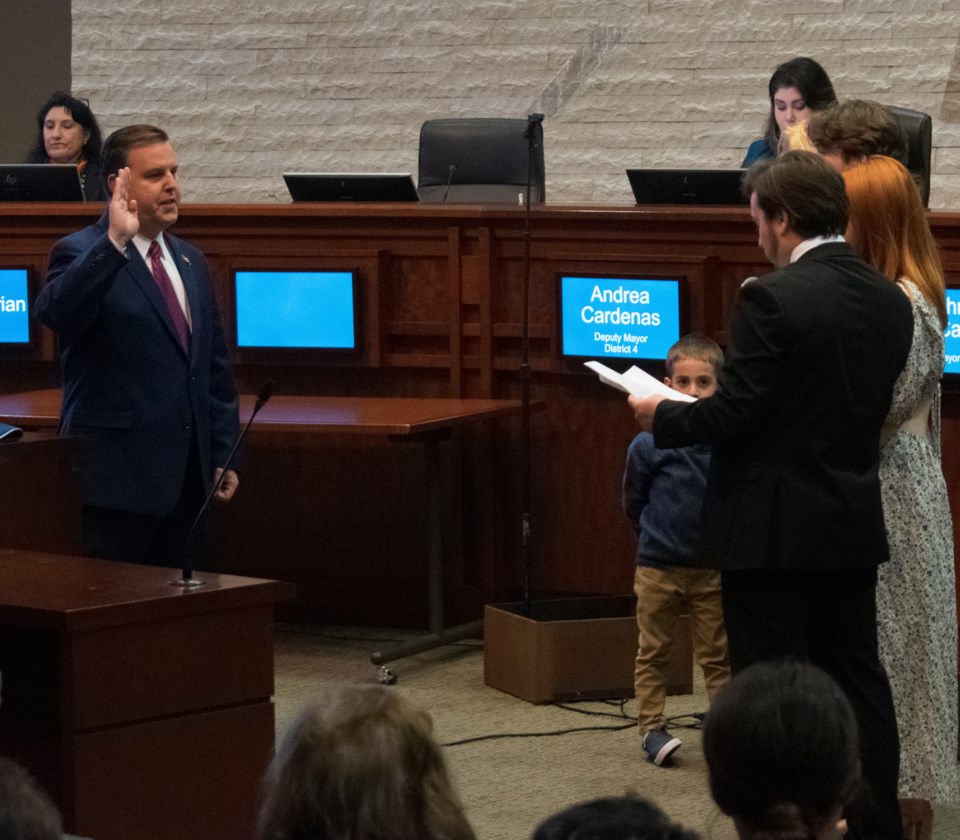 McCann said he is committed to prioritizing public safety, supporting small businesses, streamlining the city's permitting process, increasing adorable homeownership opportunities, and preparing the city for a potential economic downturn with the rising interest rates slowing growth and increasing layoffs.
"Together we need to work together as a council and a community for the betterment of the city," McCann said.
Carolina Chavez, an economic developer, took on the seat formally held by McCann to represent District 1. She was sworn in by San Diego County Supervisor Nora Vargas.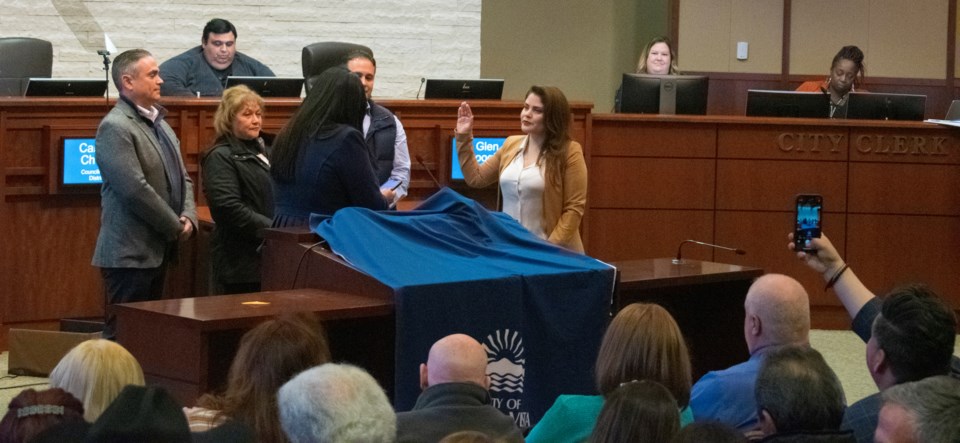 "I am here because of you. And I am truly humbled to have this opportunity to serve. I promise today to be your council representative that is available and accessible to all. While I may be occupying this seat at this Dyess, it is not mine. It in fact belongs to all of us here today. As I reflect on my 22 years in the cross-border region, from working on projects, like lot economic development, national affairs, healthcare, and international trade, I am looking forward to serving and helping make a difference in the lives of people in my community, my city, and the region," said Chavez, who is the first Latina to represent the district.
Jose Preciado, an assistant dean at San Diego State University, was sworn in to represent District 2 to replace Jill Galvez.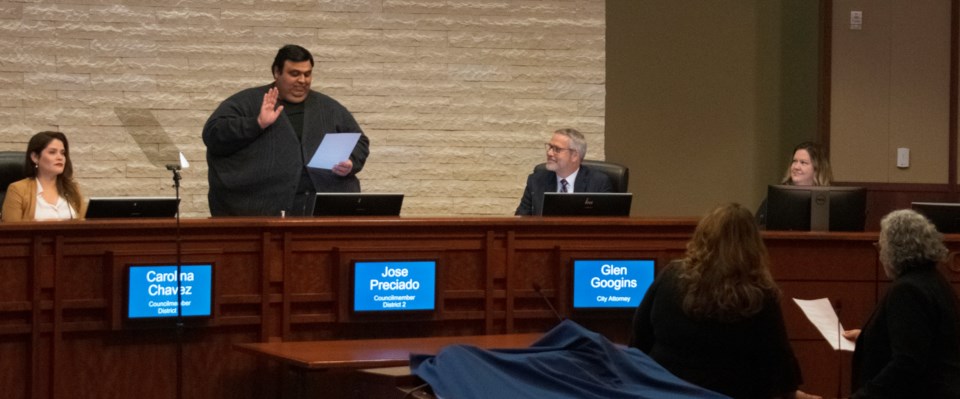 "I am honored to have earned the faith and trust of the Chula Vista council district to voters. They have given me the opportunity to represent them for the next four years. We have many goals and challenges to meet as we serve the council district to residents and the City of Chula Vista. I look forward to collaborating with my council colleagues and the new mayor to set an agenda for our shared success as policymakers and as representatives," Preciado said.
The councilmembers and mayor will councilmember Andrea Cardenas, who represents District 4. The seat once occupied by former councilmember Seve Padilla is now empty after he was sworn into the state Senate last week.
The new City Council and Mayor on Dec. 20 are expected to consider whether to appoint someone to finish Padilla's term or to hold a special election to fill the vacant seat. The city will have to declare the City Attorney's seat as vacant and call for a special election, which may cost up to $2 million.
Glen Googins, Chula Vista's first-ever elected city attorney, is termed out and barred for re-election, but he will continue serving until his successor takes the oath of office, according to the city's outside counsel's interpretation of the Chula Vista Charter.