The Pac-12 football conference is gaining two San Diego stars for the incoming years of collegiate football competition.
Lincoln High School's Roderick Robinson II has officially committed to the UCLA Bruins after putting up impressive individual campaigns for the Hornets.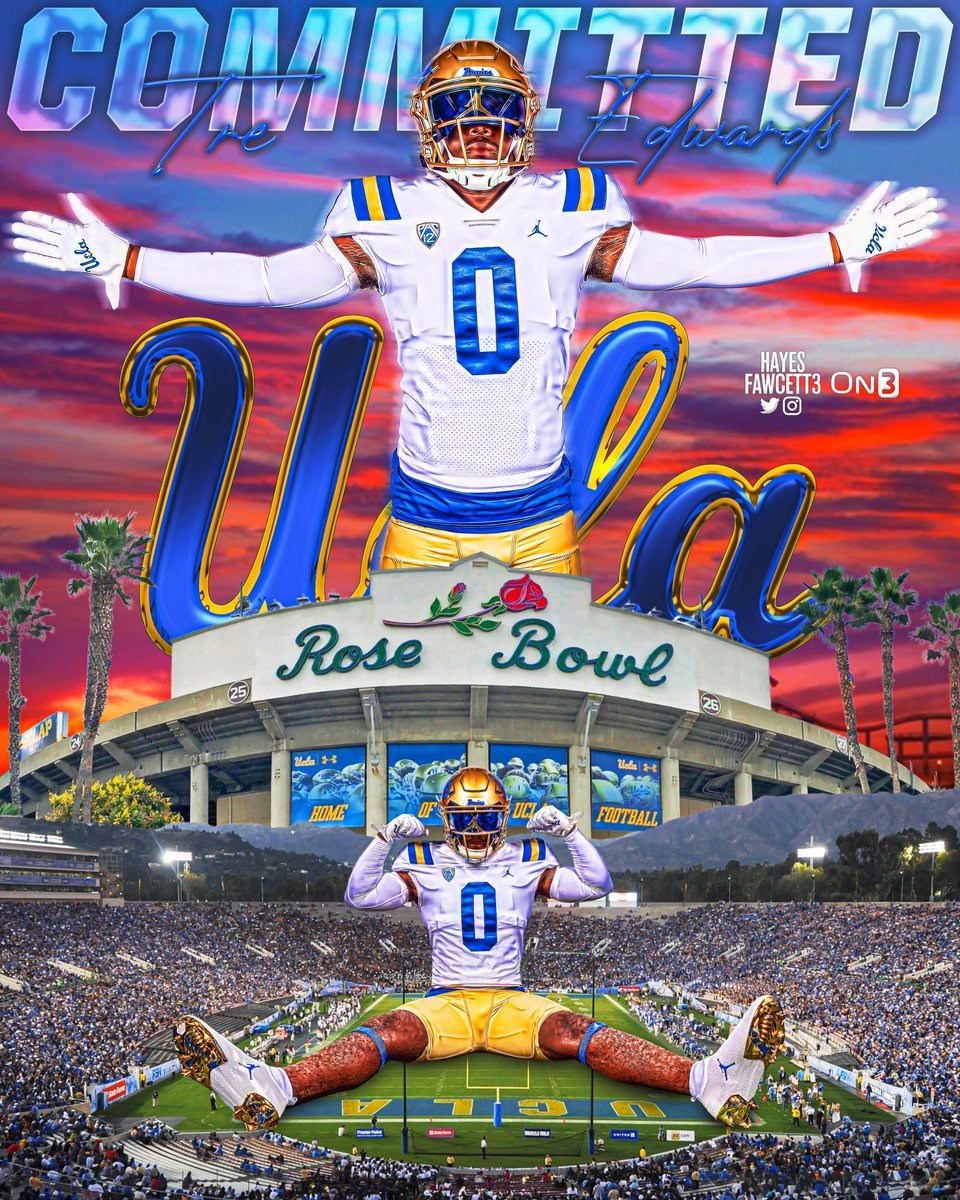 However, he isn't the only San Diegan of the 2023 class to head up to the City of Angels, as Mater Dei High School's Tre Edwards has also committed to play college football for UCLA.
The Chula Vista native says that UCLA has felt like home from the very beginning of the recruiting process, in large part due to the university campus and the direction of the athletic program.
"UCLA is where I felt most comfortable," Edwards said. "Every time I visited, it felt like home for me and I had a great connection with the coaching staff." Edward said. "I really loved everything about the school. I like the location, even though playing close to home wasn't a huge factor, just a bonus. I love the campus, the facilities and the direction the program is going in right now."
Edwards said that being able to visit the athletic facilities and being able to engage with current UCLA players has played a huge part in convincing him, where they made him feel as if he was already a part of their football team.
"I loved my official visit," Edwards said. "That really sealed the deal for me. The biggest difference between the official visit and my other visits was I was able to spend a lot more time with the players on the team and get to know them better and they really took me in," said the Mater Dei High player. "It felt like I was already a part of the team and I got along great with the other recruits that were there too. It's a special group coming in and I'm excited to be a part of it."
And as for Lincoln High's Roderick Robinson II, he told CBS Sports that the close distance between UCLA's campus and his hometown of San Diego.
Bruins' coaching staff also played a huge role in recruiting the Lincoln Hornet, as Robinson says coach Kelly and coach Foster did a great job talking him into joining an already highly-talented UCLA Bruins football team.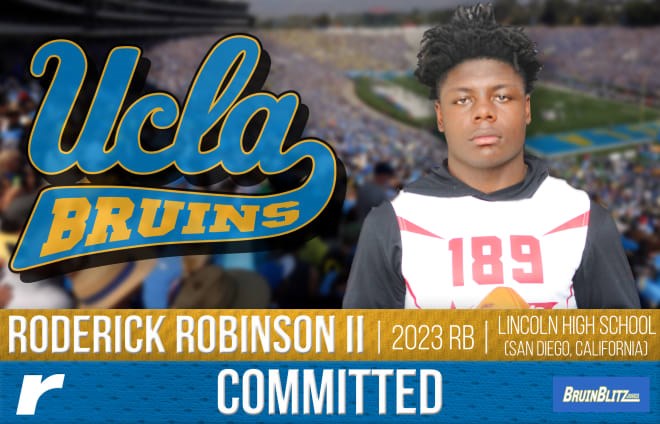 "Being close to home wasn't too big of a factor for me, but it's right up the road so that was nothing but a plus," Robinson said about UCLA. "I feel like I have a great relationship with coach Foster and coach Kelly. Coach Foster, he's been in the NFL at my position. So, I feel like he has the blueprint and he knows what it takes to get to the NFL in my position."
Robinson has expressed his full trust in coach Kelly's experience in winning college championships and winning ball games at the NFL level.
"Coach Kelly has been at the highest level. He's won Rose Bowls. He's been to national championships. So, I think that was a big thing that played in my decision. And, just the culture and upbringing they have with this team, I feel like they're gonna do big things this season."