The Thomas brothers, Carlsbad natives, are officially heading to the pros.
Earlier today, SDSU's Zachary Thomas was been drafted in the sixth round by The Chicago Bears at #186 overall of the 2022 NFL Draft, as they address their concerns at the offensive line.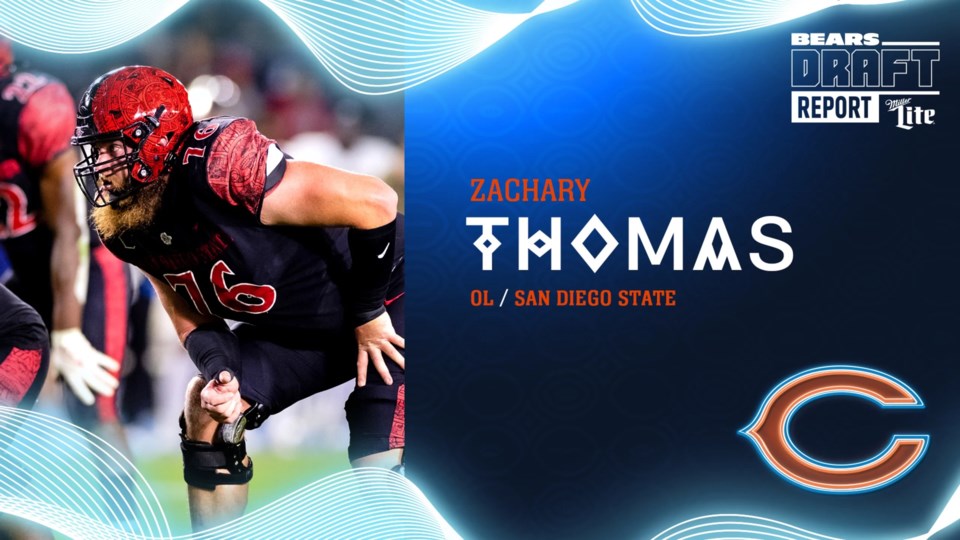 Also in this draft, Cam Thomas, defensive end, got drafted on Friday by the Arizona Cardinals at #87 overall in the third round, after a magnificent run year for the Aztecs on the defensive side of the ball.
Zach Thomas is both a tackle and a guard, a versatile big man that will can be used for either position to protect Bears quarterback, Justin Fields.
The versatile 300-pounder, standing at 6'5 feet tall, alternating positions at right tackle, left tackle, and even right guard throughout his trajectory of six years at San Diego State University.
Zachary was a redshirt true freshman in the 2016 season, and eventually took advantage of the eligibility extension in 2021 as a result of COVID-19. And in his last year as an SDSU Aztec, Zach started 12 games and was selected as first-team all-Mountain West in his conference.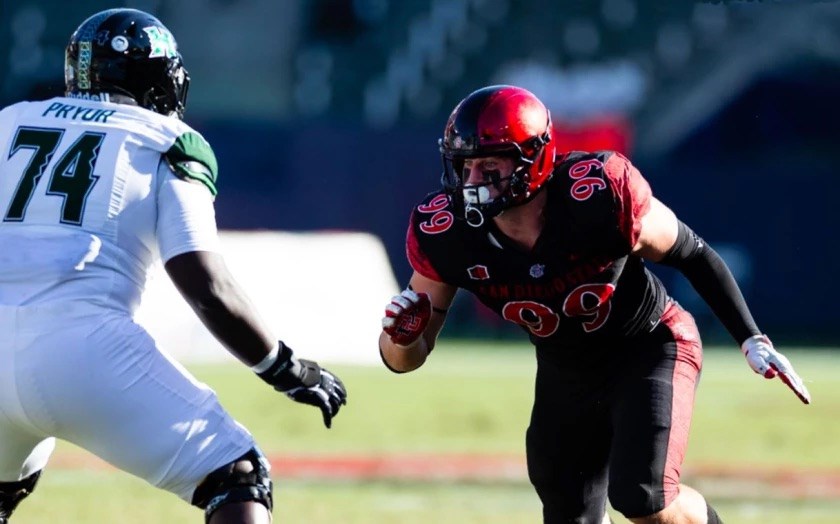 As for brother, Cameron Thomas, he will be heading to the NFC West where he will be just a state away from where he spent his collegiate years at SDSU.
The defensive end was the 2021 Mountain West Defensive Player of the Year, but was unfortunately unable to participate in the Senior Bowl due to an injury that did not allow him to cap off his last season with the Aztecs fully-fit. The injury also affected his physical ability during the NFL Combine and SDSU's Pro Day.
Cameron will be joining an Arizona Cardinals team that most football experts project to finish third in the NFC West division this coming year, behind the Super Bowl Champions Los Angeles Rams, and the San Francisco 49ers.