Mercado Zona Libre launched this weekend in the heart of Chula Vista as an alternative for local artisans and small businesses to connect with customers other than selling on the street.
Hosted by San Diego's Latin-fusion food truck Algo Bueno, Mercado Zona Libre, or free zone market, will open Fridays from 3 P.M. to 8 P.M., and Saturdays from 8 a.m to 2 p.m at 354 Church Avenue. Co-founders Rodrigo Rodriguez and Sylvia Loya hope to cultivate a family-friendly community hub.
"We want to incorporate community, businesses, and small businesses like us, and come here and have an opportunity to sell to Chula Vista public, not only one day but two days," Rodriguez said. " This enables smaller businesses to touch different demographics within the same city," Rodriguez said.
Three small businesses are featured hosted under the Mercado Zona Libra, but a total of 25 spots are to fill.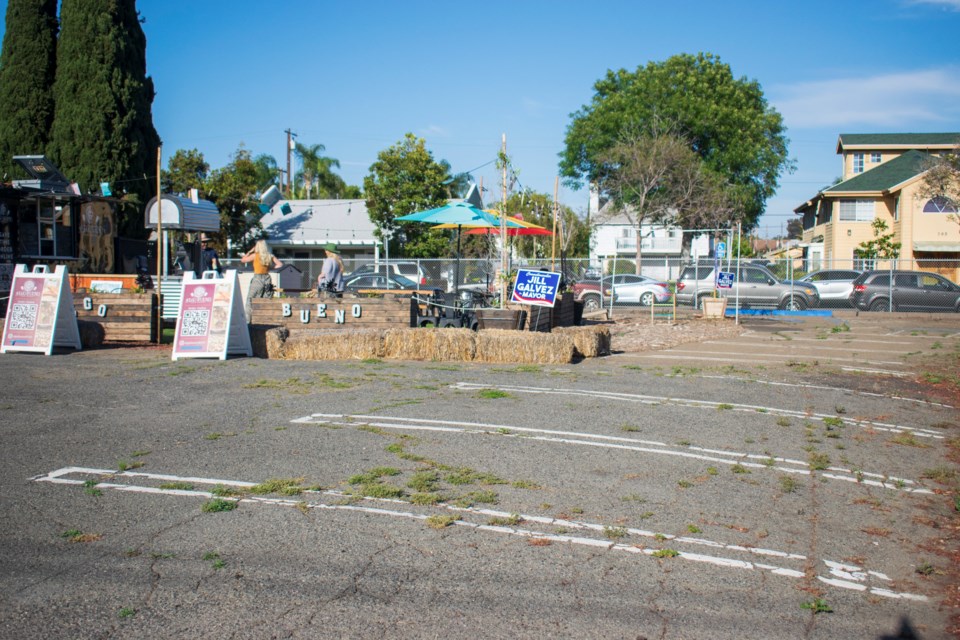 "Our market is not a farmer's market. It is a Mercado, a free zone, a trading zone," Rodriguez said. "If you're a solid, small business and for this and you want people to know who you are in San Diego County, start here."
Rodrigo, along with co-host Sylvia Loya said the venture spouted as a way to share the love of food and culture all in one, deliciously fun place."
"People are going to have an opportunity," Rodriguez said. "This is like a once-in-a-lifetime thing in Chula Vista right now. There's nothing like it. You have to go to other parts of the city of San Diego, and in the county, to get this kind of experience."
The pair also intends to expand opportunities to the local youth from Chula Vista Learning Community Charter Middle School (CVLCCMS) by providing a canvas on their brick wall to paint a mural representing "algo bueno" (something good) in their community.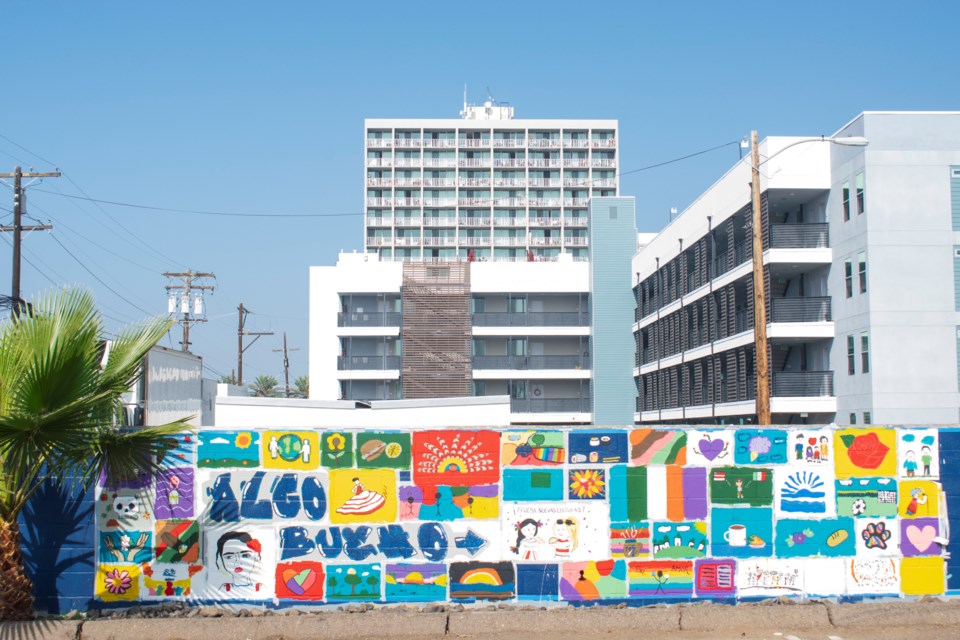 According to Rodriguez, students from CVLCC Elementary will paint a food truck on a section of the wall so the space appears to be occupied when the food truck is packed up for the day.
"There is one special kid that loves to do graffiti. I told him, told them and him that he could do his biggest piece on the wall, and that is his project," Rodriguez said. "Even if he doesn't like it, after six months, you could change it again, just stay there."
Businesses that are interested in participating in Mercado Zona Libre are asked to contact mercadomrkt@gmail.com.
For updates, see their Facebook event page.