Pet owners and local children in Barrio Logan welcomed their first dog park in Memorial Park, the first of its kind south of State Route 94.
The newly erected Memorial Dog Park took about a year to come to life, and it will serve as a hub where the furry four-legged community members, and their owners, can receive support and resources. According to city officials, the space will hold food drives for people in need and their pets.
Andy Field, Director of Parks and Recreation for the City of San Diego said Memorial Park is "a rebirth in progress".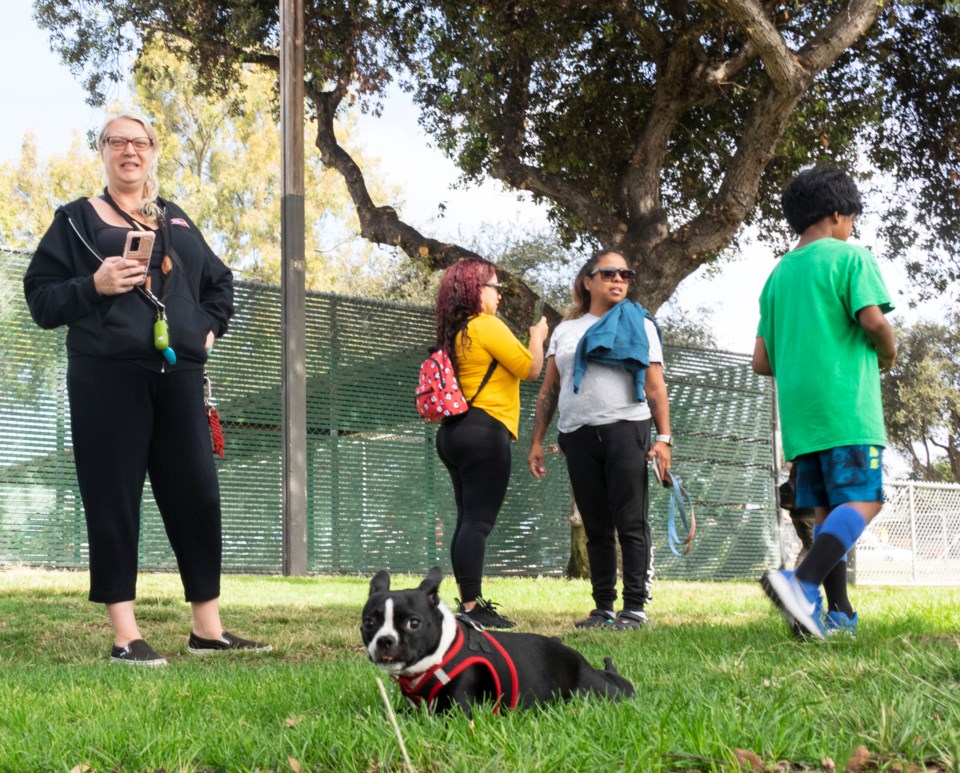 "We have a lot of changes happening here in Memorial Park, and we appreciate everyone's support. We will continue to grow together and make this a park that is worthy of our community," Field said.
According to Field, "it really takes a village to develop these parks," including advocacy from San Diego Councilmember Vivian Moreno, whose District 8 represents Barrio Logan and South San Diego cities.
"Utilizing these park spaces in innovative ways to support the entire community is fundamental to me. The Memorial Dog Park is where equity and accessibility will come together in the form of resources, education, and services for pets and their families," Moreno said.
Resources such as the San Diego Humane Society's Mobile veterinary clinic will come to the Memorial Dog Park once-a-month offer up to 20 pet exams, vaccinations, flea medications, and other medical services. Humane Society mobile veterinary clinic staff attended the ribbon cutting to offer treats and information about their upcoming community veterinary program that will launch in August.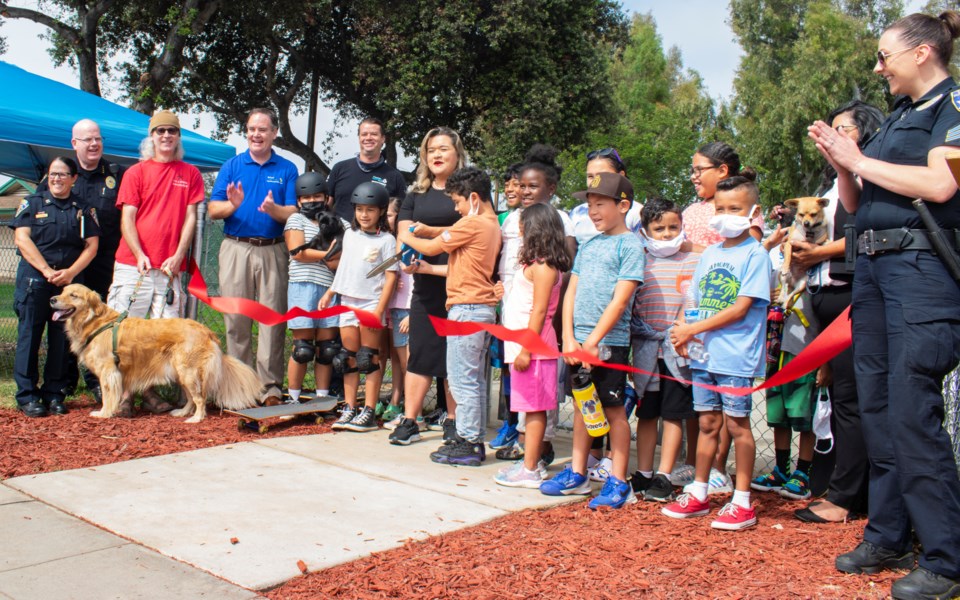 Future high school students of the new Logan Memorial Educational Campus will utilize the dog park to learn about careers in the animal field.
"There was no dog park in our community, and especially no dog park south of State Route 94 and east of Interstate 5. That is a huge population of not only humans but of dogs. We found ourselves having to go other places to let our dog loose in fenced areas," Barrio Logan Resident Chris Sandoval said.
Sandoval, a pastor in the community and the president of a local nonprofit that brings mental health services to local high schools, stressed that his 75-pound Schnauzer named Paco needed a lot of space and exercise.
"A part from realizing that we did not have a dog park, we quickly found out how good Paco was for us and how good it was for us to walk him around our community," Sandoval said. "We quickly got to know our neighborhood better than we had before. [Paco] forced us to slow down and meet our neighbors. I'm so thankful for that."
After doing some research, Sandoval found a 2017 study that found dog ownership, in particular dog walking, increases social capital.
"It's described as the glue that brings a community together and makes it stronger, and I agree," Sandoval said. "This dog park is not just for our dogs. This dog park is for us. It's for the neighborhood and it is for every one of us here in our community. It will make our community better and stronger and increase the contact that we have with our neighbors. It is going to increase the connections that we have with each other and increase how much we care about each other."