Ground Floor Murals strikes again in Chula Vista by highlighting the goose that stole everybody's attention during the eighth inning of the second game of the National Leage Division Series between the San Diego Padres and Los Angeles Dodgers.
The back wall of the Vogue Theatre in Chula Vista is now home to the "San Diegoose", created after Wednesday night's game at the Dodger's Stadium. The Padres embraced the goose as its good luck charm and placed goosed carvings in their dugout ahead of Game 3, their first home playoff game at Petco Park in front of fans in 16 years.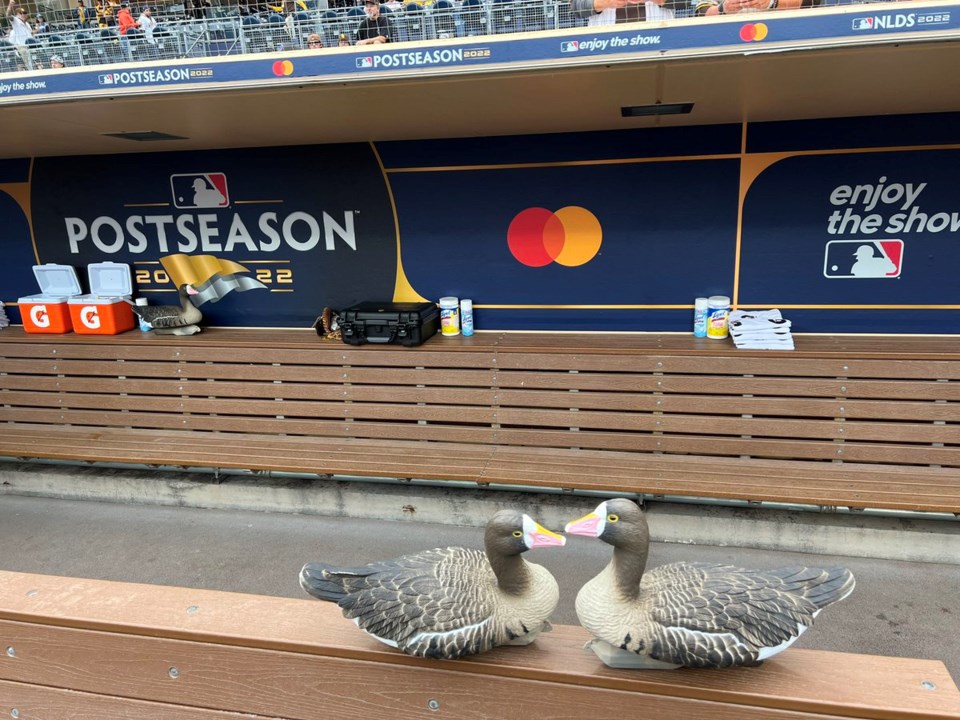 The San Diego Padres will need to win Saturday night's game to advance to the National League Championship series.
The SanDiegoose is one of the most recent San Diego Padres murals created by Signe Ditona and Paul Jimenez of Ground Floor Murals. The pair has created murals of Yu Darvish, George Alfaro, Manny Machado, Fernando Tatis Jr., Joe Musgrove, and Trevor Hoffman, among many other currents and former Padres Players.
Groundfloor Murals is also known for its theory of hyper-realistic murals of animals that honors the region's wildlife. Earlier this month, the pair unveiled a new mural at the Chula Vista Animal Care Facility at 130 Beyer Way.