The Western Hemisphere's first male Golden Takin was born at the San Diego Zoo, and it now has a name: Jin Tong, or "Golden Boy" in Mandarin Chinese.
The golden takin calf was born on March 21 to his mother, Bona. Zoo officials say he "is doing well and adjusting to life within the herd".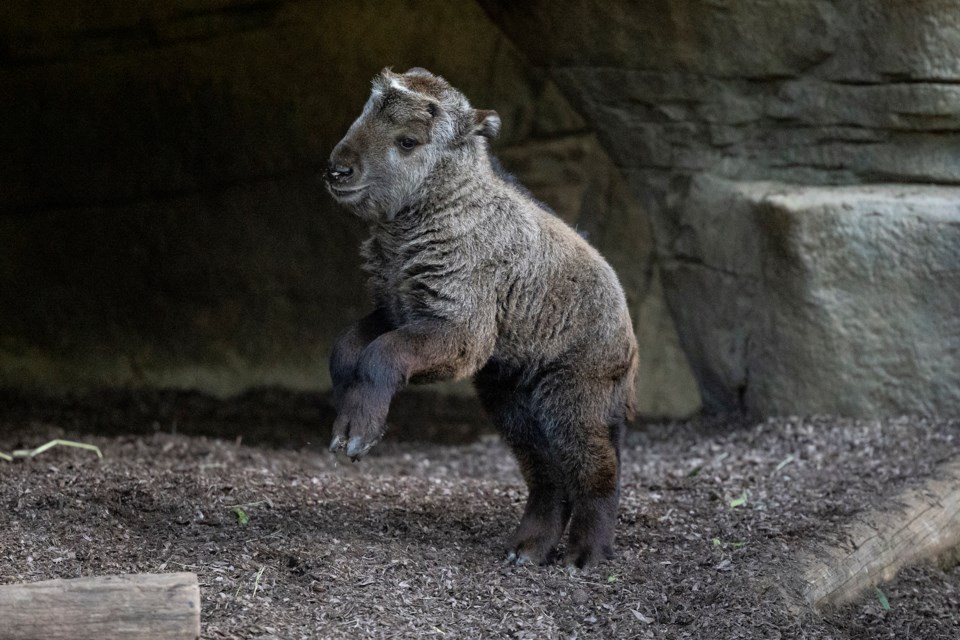 Golden Takins are honored mammals related to sheep and have adapted to life in the high elevation of their native Himalayan mountain habitat, the San Diego Zoo explained.
The first golden takin calf was born in San Diego in early spring last year. The zoo named the baby female animal Mei Ling or "beautiful antelope" in the Mandarin language.
Zoo officials describe this species as "very agile, navigating rugged landscapes with ease". While calves wear a much darker colored coat, adults have thick, shaggy, golden-hued coats, which provide the species its name, a statement read.
Visitors to the Zoo's Asian Passage should have no trouble viewing the youngster as he bonds with his mother and becomes familiar with his habitat.
Takins are listed as 'Vulnerable' by the International Union for the Conservation of Nature's (IUCN) Red List of Threatened Species.